Songwriting Resources
With the sheer amount of resources on the internet, it can be hard to sift through everything. So I have put together a list of the best songwriting books, podcasts, Youtube channels, and courses for musicians.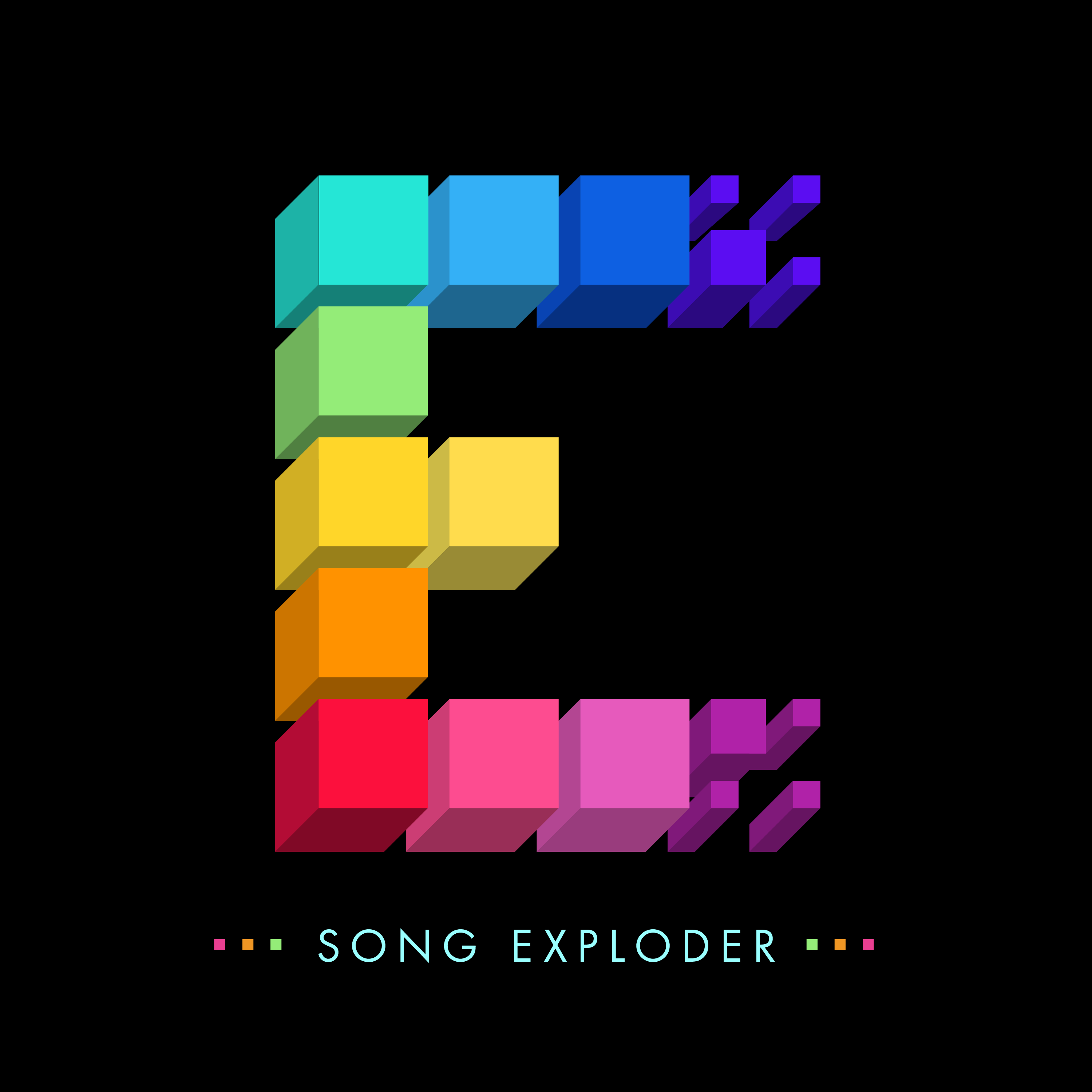 Song Exploder
Podcast
Are you ready to take a deep dive into the creative process of how songs are created? In every episode, some of the most successful musicians of this generation are asked to tell the story of their music piece by piece. You can then take those own ideas and implement them in your own productions.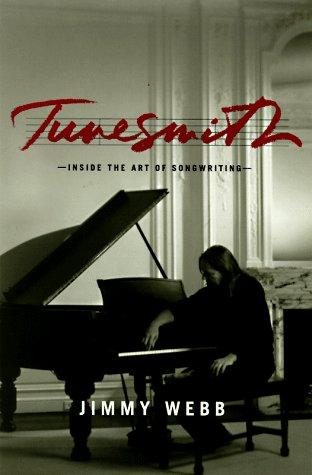 Tunesmith
Book
If you don't have a clue who Jimmy Webb is, then simply check out his AllMusic credits list which contains artists from Frank Sinatra to Kayne West and Iced Earth.
This book is more than just a guide book on songwriting. You get all the nuts and bolts of chords, harmonies, and melodies, but it is so much more. You get Jimmy's insight into the business, you get his stories, you get to experience his heart, his love of the craft, and his humble nature after all he has accomplished. The man is brilliant. It doesn't matter what stage of the game you're in, aspiring or otherwise, you will get something from this book.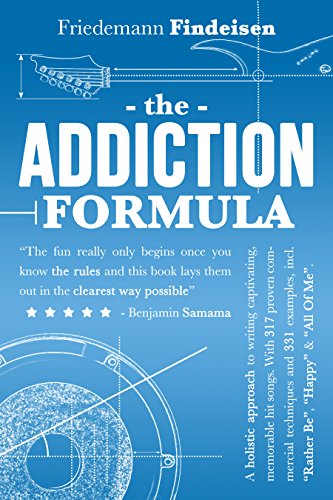 The Addiction Formula
Book / YouTube
Rather than looking at modern music through the lense of notation, the writer talks about the modern pop formula through energy and hype. This is the first songwriting book that is directed towards the full-stack modern musician.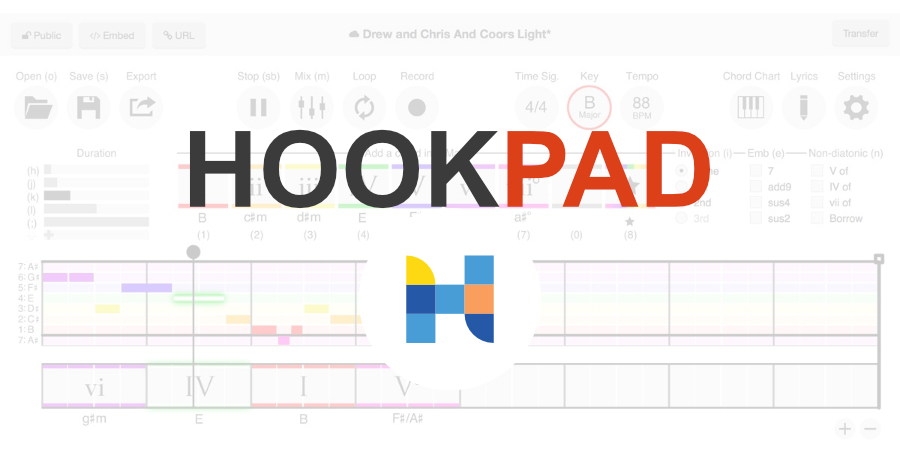 Hookpad
Software
Hookpad is a tool for modern musicians and songwriters to quickly express their ideas and discover creative, new directions in their songwriting. It is a web-based software that will allow you to create melodies and chord progression more easily and faster than ever before.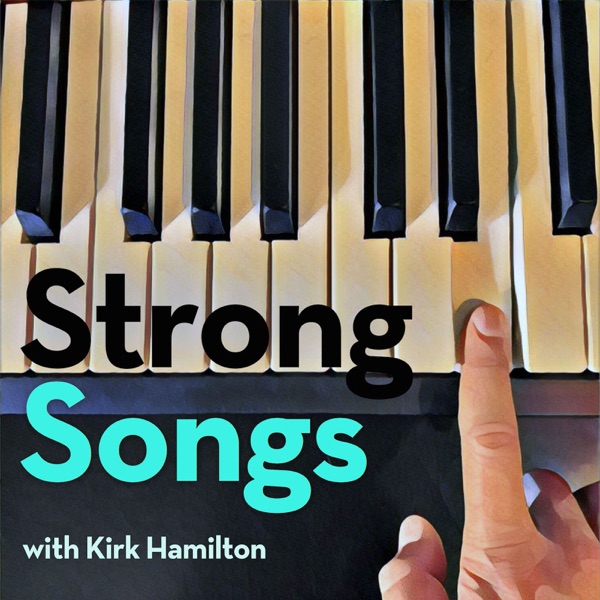 STRONG SONGS
Podcast
Excellent podcast for songwriters that looks at famous songs and analyzes them from artistic and technical standpoints. The host, Kirk, takes a lot of music concepts and makes it easily digestible for his listeners. He has meticulous breakdowns of songs while keeping you interested. You will learn something new on every listen.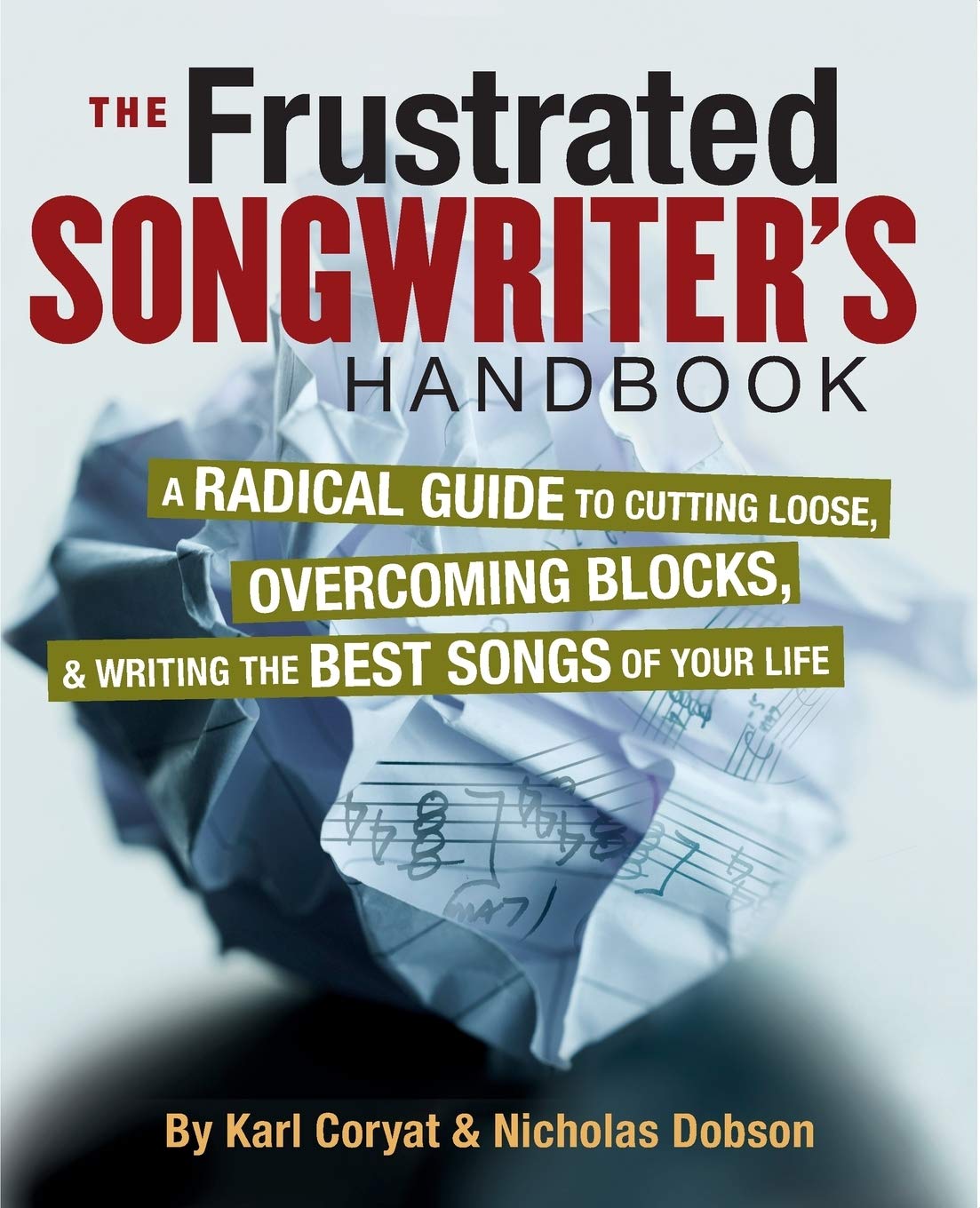 The Frustrated Songwriter's Handbook: A Radical Guide…
Book
If you ever come across writer's block in your songwriting process, then this is the book to get you out of that creativity rut. He goes over many techniques that you can use to help your songwriting process. One of the most radical is to lock yourself in a room a day and try to write as many songs as you can.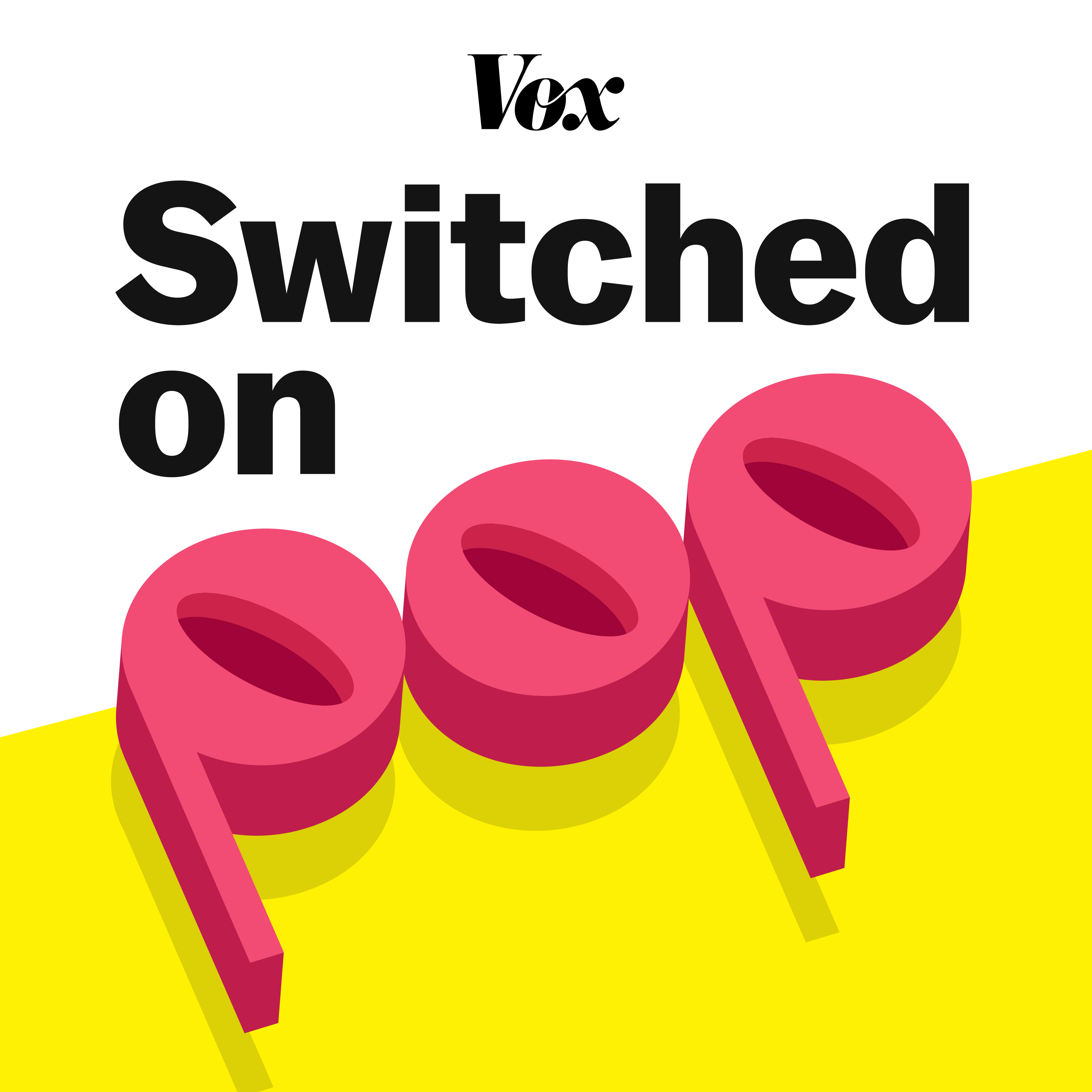 Switched On Pop
Podcast
This podcast, hosted by musicologist Nate Sloan and songwriter Charlie Harding, engages listeners by breaking down modern pop songs musically and how its place in culture.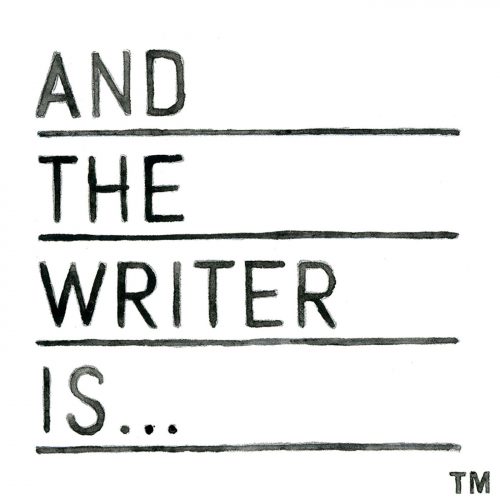 And The Writer Is…
Podcast
Want to have a sit-down interview with a Top 40 songwriter every week? Can you imagine what kind of stories and knowledge about the craft of songwriting they might share? You don't have to imagine it. The host, Ross Golan, will talk with many of the biggest songwriters such as McKee and Savan Kotecha, who have written hits for the Weeknd and Grande, about the hardships and successes of songwriting and go into details from music theory, production, to music business. I dare you to not learn at least a half dozen things each episode.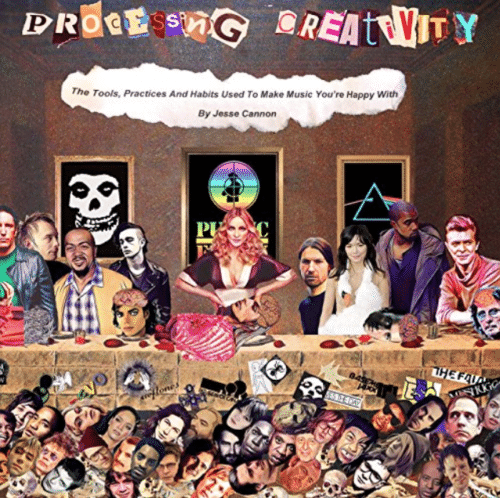 Processing Creativity
Book
This book is all about learning to build and master your creativity through the eyes of songwriting. This book is very approachable and doesn't get too technical or scientific like many other books on the topic of creativity. You will ride along with the author, Jesse Cannon, as he guides you through many of the hardships that come along with songwriting and song development. I know this book will be a go-to for me whenever I am working on a new or trying to get through a creativity dry spell.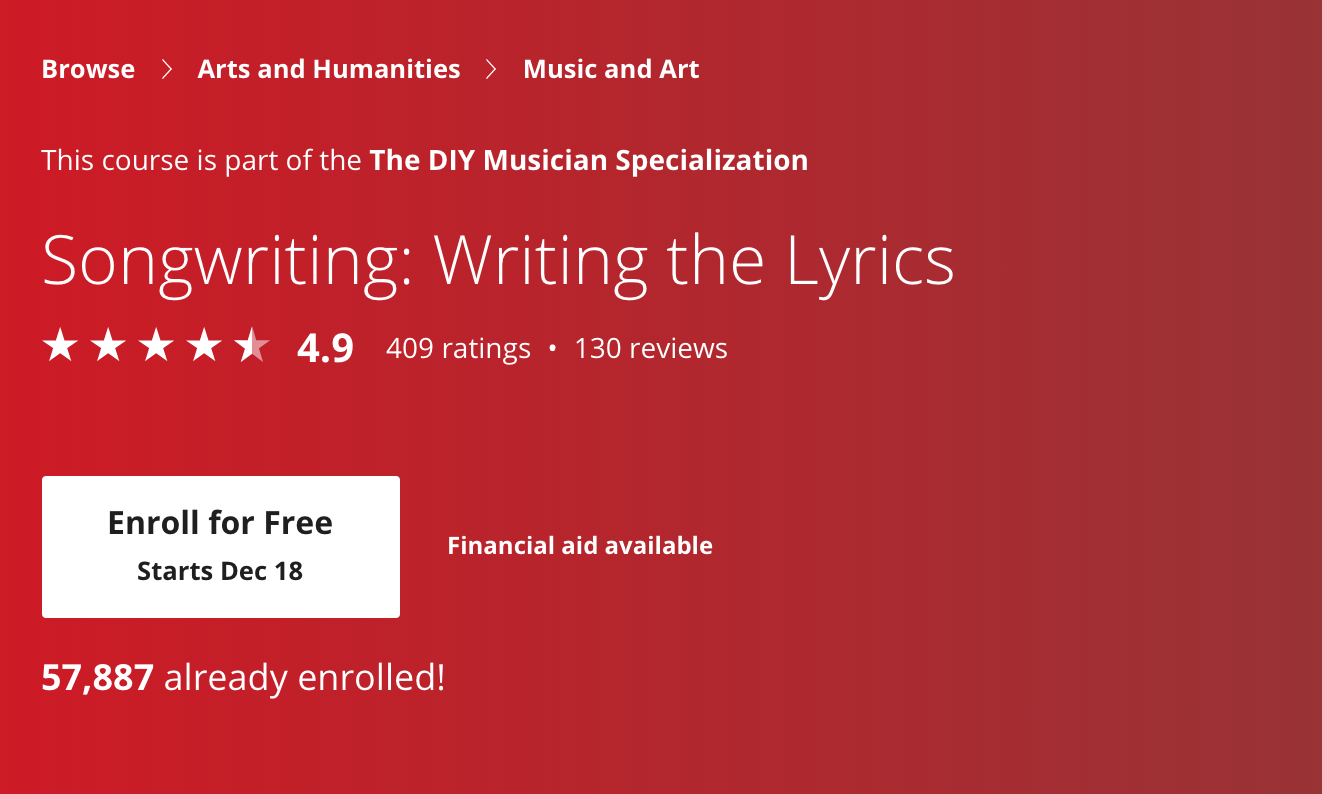 Course
This is a course from Berklee on Coursera also taught by Pat Pattison, who is also the writer of the book that I recommend. This would be a great free introduction to writing lyrics for anyone just starting or wanting to improve. While the course doesn't go into as much detail at the book, it is free to watch the videos and following along with the project, which might be good motivation. You can always check out the book after that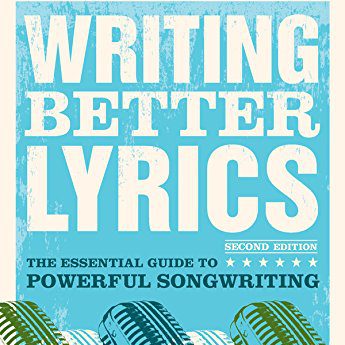 Book
Pat Pattison, a professor of songwriting at the Berklee School of Music, wrote this amazing book. Many of his students have won Grammys, such as John Mayer, so he knows what he is talking about. In this book, he gives comprehensive explanations of how and why certain concepts work, how it makes the audience or listeners feel. This will provide you with a solid blueprint of the tools of the songwriting process.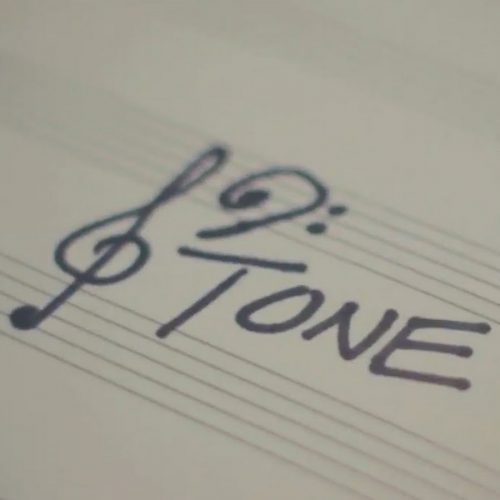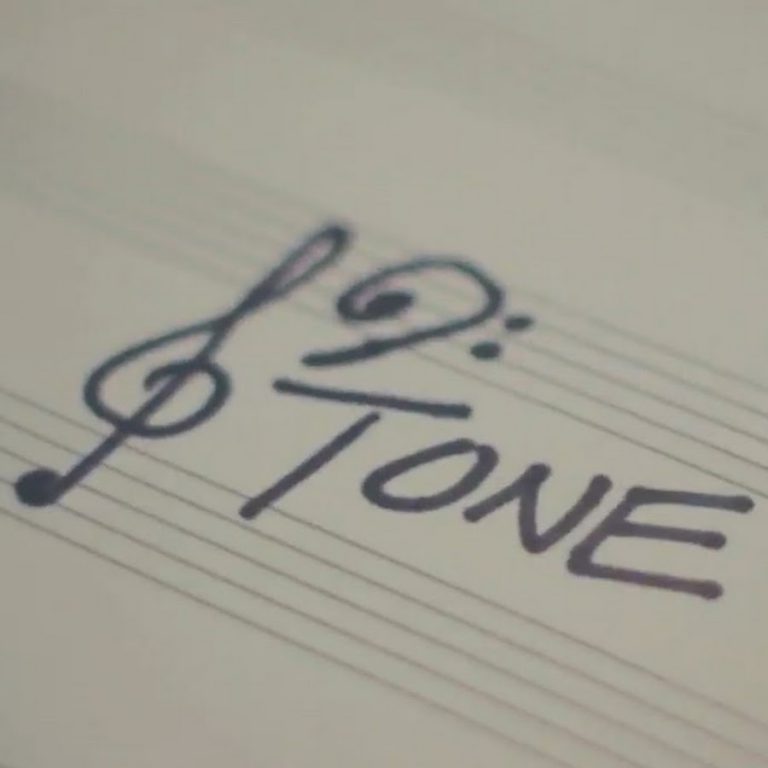 Youtube
This channel creates fairly short, interesting videos that cover general music theory concepts from beginner to advanced levels. I would recommend checking out the "Building Blocks" series at a beginner.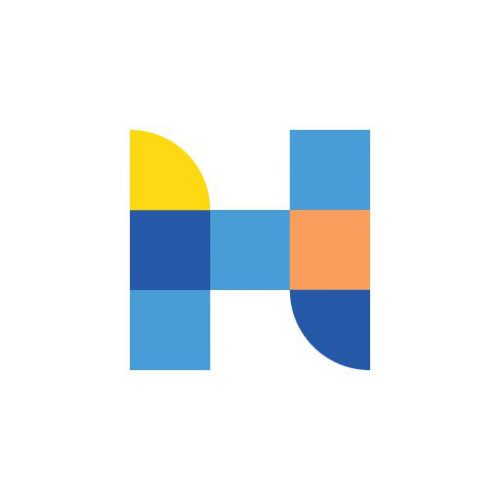 Website / Software
This is the best resource to quickly learn the music theory behind any modern song. It is a user-generated library of the harmony and melody of the majority of modern music. They also offer songwriting software and music theory lessons. The tab library is free to use.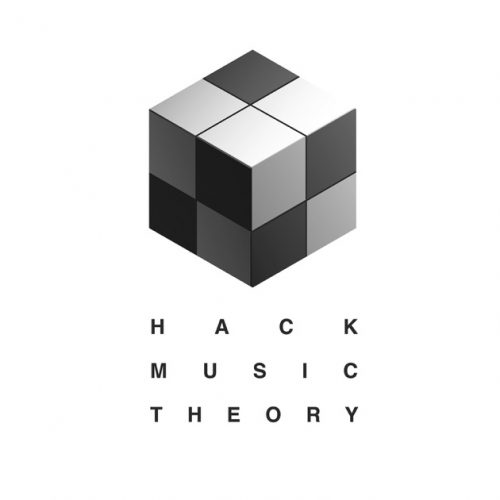 Youtube
Don't let the name "hack" dissuade you from checking them out. They provide a short 5-minute introduction to music theory topics that you can replicate in your own DAW quickly. They use MIDI instead of notation, so there is less of a barrier of understanding if you don't have great notation understanding.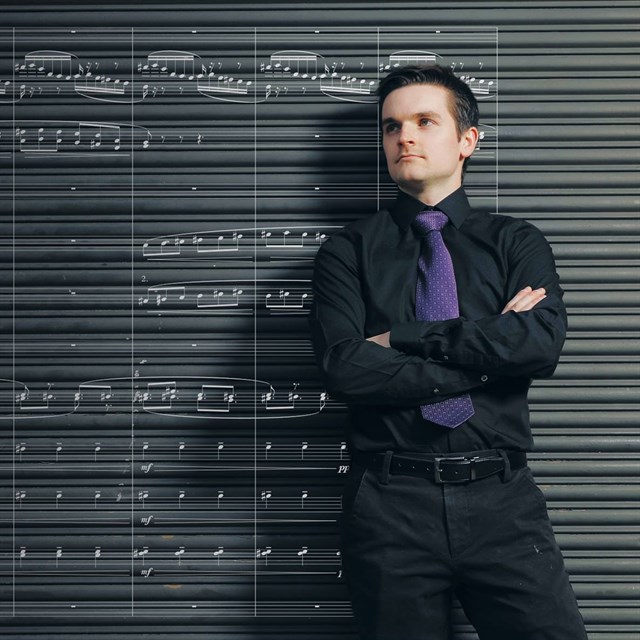 Youtube Playlist
This is a 4-part series about how to write great melodies and analyze them by Jj Berthume. It is very well organized and detailed. He looks at melodies from different genres and boils them down to the essential principles so that you can go and try to create your own memorable melodies.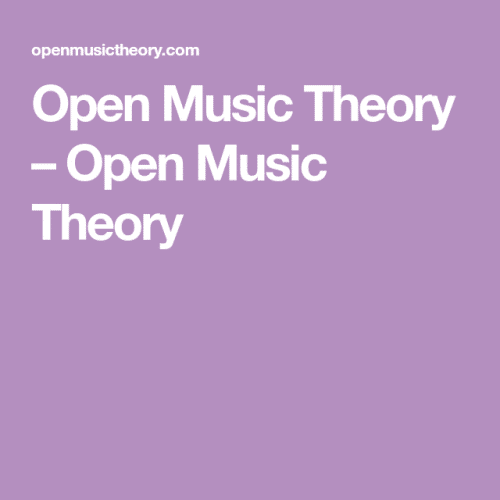 Website
Your content goes here. Edit or remove this text inline or in the module Content settings. You can also style every aspect of this content in the module Design settings and even apply custom CSS to this text in the module Advanced settings.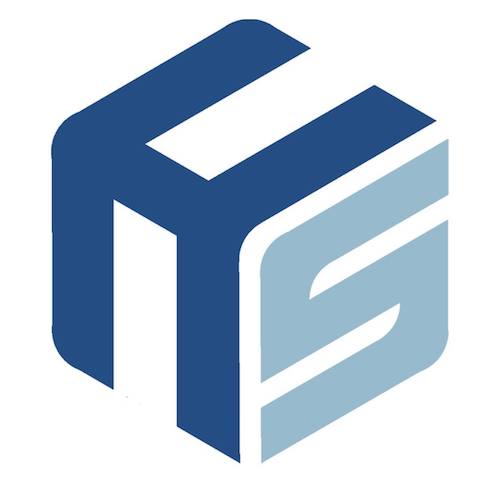 Youtube
Your content goes here. Edit or remove this text inline or in the module Content settings. You can also style every aspect of this content in the module Design settings and even apply custom CSS to this text in the module Advanced settings.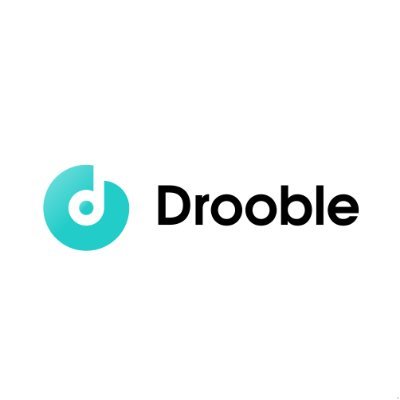 Website
Drooble has become like a social network for musicians, but a key element is their song review system. These reviews come from actual musicians, so you will generally get relevant feedback. A great review was written up here by the Passive Promotion Blog.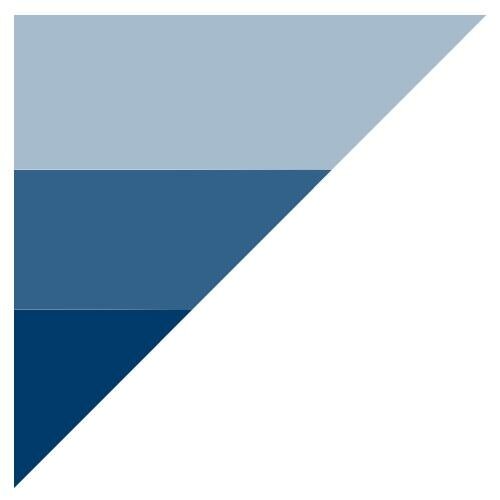 Website
Fluence is a way to directly connect to influencer or "curators" as they say and get honest feedback on your music. You can directly submit your music to a person of your choice, unlike other services which you get a faceless review.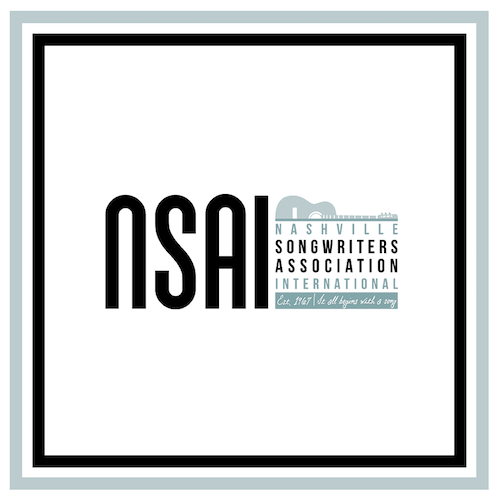 Organization
NSAI is a great resource for growing your songwriting craft, networking with other songwriter's and they offer some amazing workshops from some of the best writer's/publishers/music professionals in town. If you are serious about a career in songwriting this is something you should be a part of.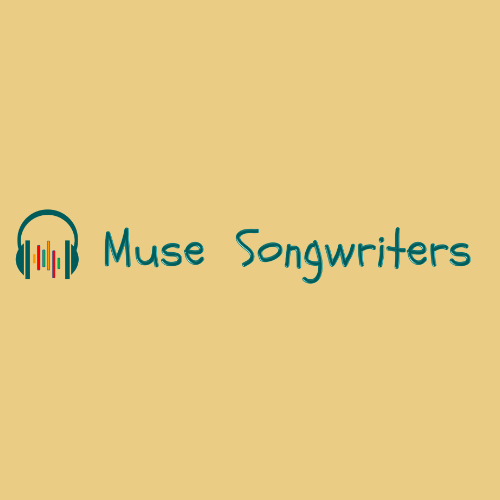 Forum
Your content goes here. Edit or remove this text inline or in the module Content settings. You can also style every aspect of this content in the module Design settings and even apply custom CSS to this text in the module Advanced settings.
The Indie Musician Resources
There are 5 spheres of knowledge and skills that go into making and releasing a song successfully. What do you want to develop?