Mixing and Mastering Resources
Bring Your Productions To Life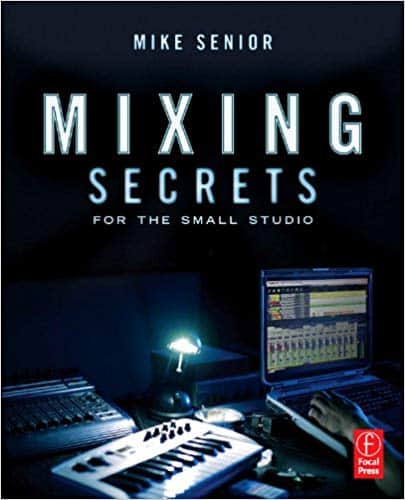 Mixing Secrets for the Small Studio
Book
Mixing Secrets For The Small Studio is a down-to-earth primer for small-studio enthusiasts who want chart-ready sonics in a hurry. This book will lead you step-by-step through the entire mixing process. On the way, you'll unravel the mysteries of every type of mix processing, from simple EQ and compression through to advanced spectral dynamics and 'fairy dust' effects.
The author also hosts over 100 multitrack sessions that you can download and use in conjunction with the book to practice the concepts you learn in the book.
MULTITRACK LIBRARY:http://www.cambridge-mt.com/ms-mtk.htm
This book is one of the best books I read when I just in school just learning how to mix. It will help guide small-studio engineers to get the understanding they need to create radio-ready music. This book leads you through each step of the mixing process. 
Also, the author has over 100+ multitrack sessions you can use along with the book to practice the ideas you learn in the book.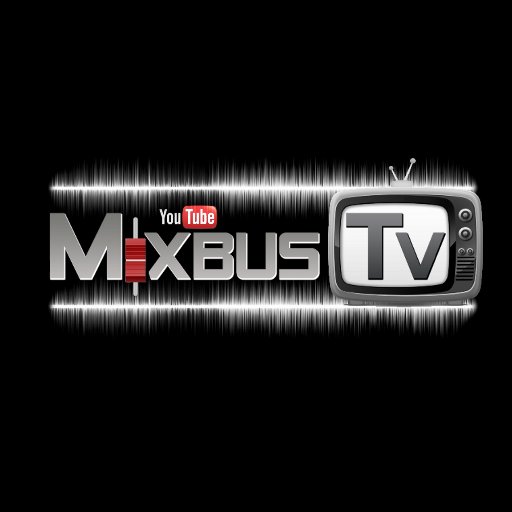 MixbusTV
Youtube
The creator behind this channel gets straight to the point. He has an impressive depth of knowledge and passes it on in an engaging way. I have heard a few knowledge bombs that I haven't heard on any other place.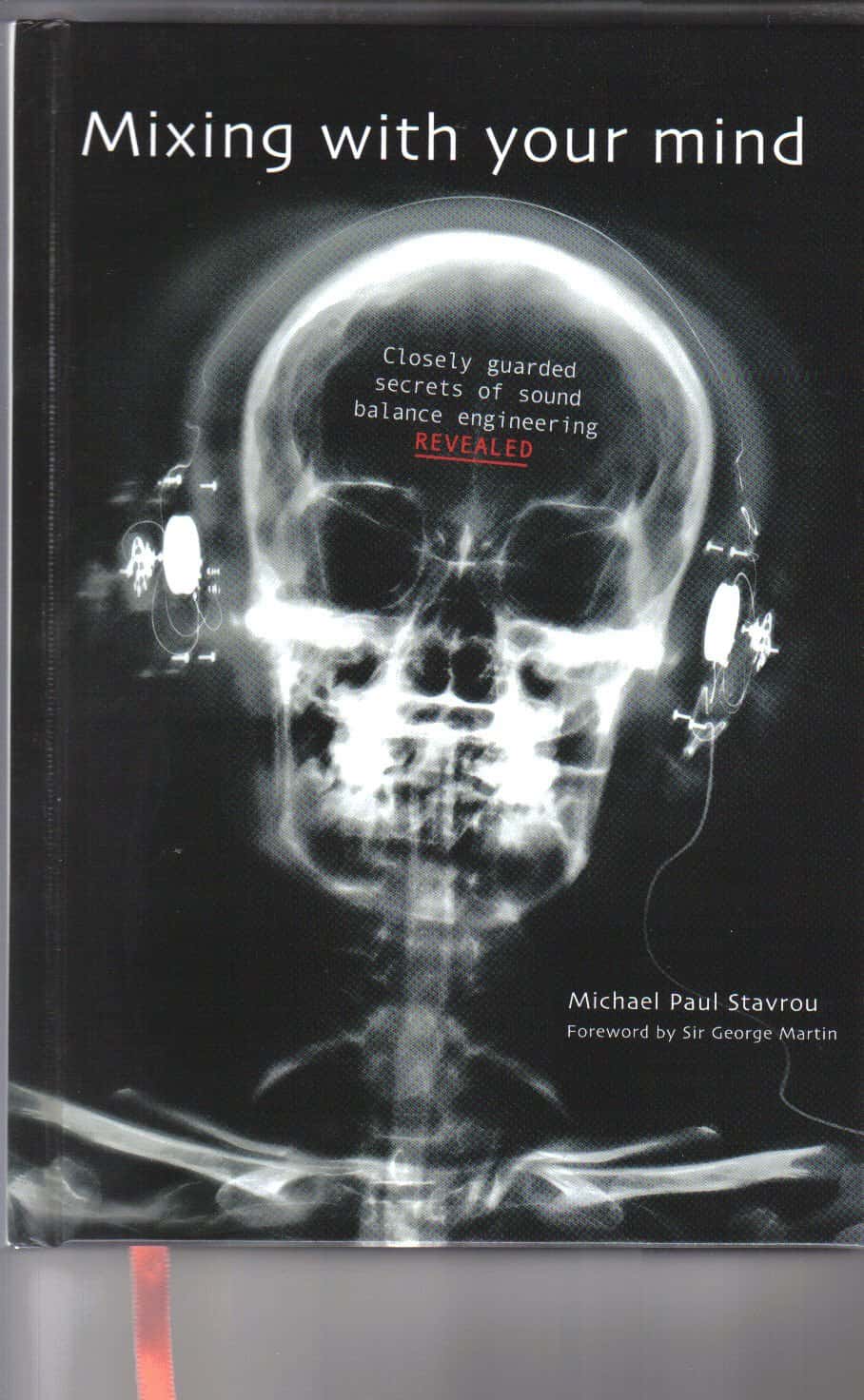 Mixing With Your Mind
Book
Mixing is way more than turning knobs. This book the approach to mixing and your mindset when you are sitting down to tackle a new song. Get your mind right, and you will get the mix right. This book contains a lot of unique techniques that I haven't heard of in any other book. If you are ready to improve your mixing mindset, this is the book for you. However, It's hard to find a physical copy.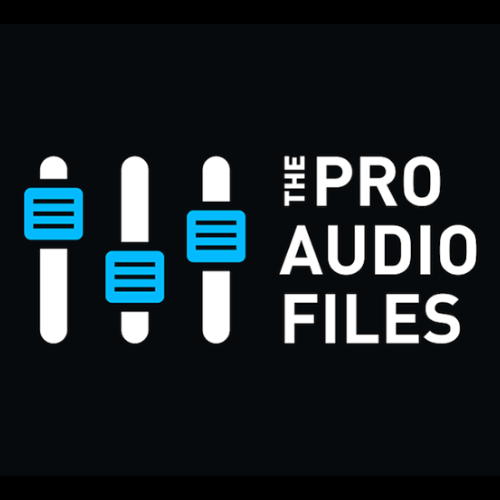 The Pro Audio Files
Website
The Pro Audio Files is a long-running blog that provides tutorials, articles, and courses that generally caters to entry-level engineers who are starting to learn to mix.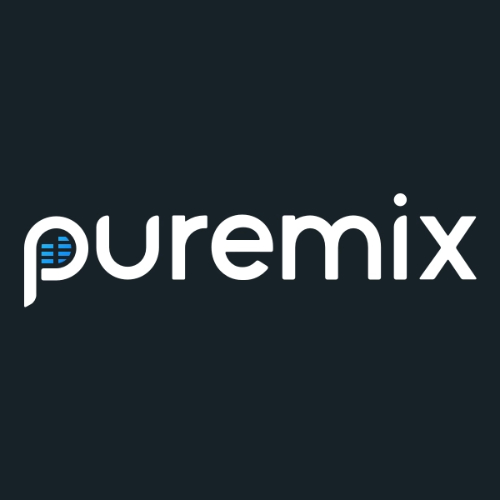 Puremix
Website / Subscription
With grammy winner engineers as your teachers, Puremix provides great tutorials on mixing, recording, producing, and mastering. 
I personally learned a lot from the Inside the Mix: Twenty-One Pilots.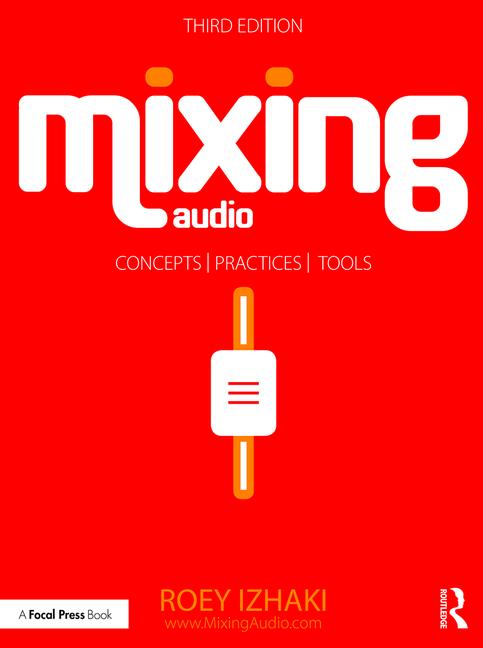 Mixing Audio: Concepts, Practices, and Tools
Book
This was one of the books on audio that I actually learned the most out of in my days in audio school. I would recommend the chapter on compression as required reading or anyone looking to get into mixing or engineering.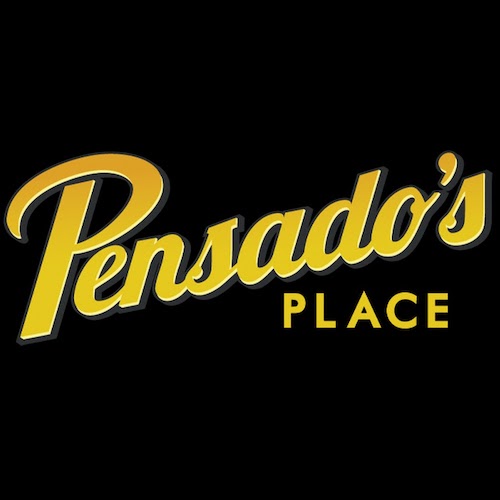 Pensado's Place
Youtube / Website
Dave Pensado was one of the originals in online audio education. As a Top mixing engineer Dave Pensado and Herb Trawick talk all things audio. He will give you insights into his career, and teaches you how to improve your own recordings to get that "platinum record" sound. The show includes interviews with top music industry artists,engineers, producers, mixers, and record executives, as well as in depth tutorials in engineering and mixing.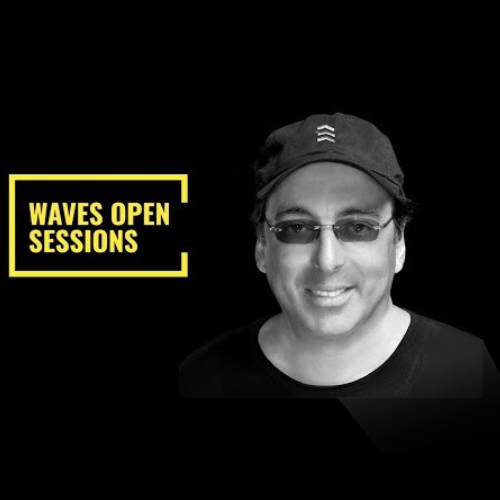 Waves Open Sessions
Website / Videos
These are long form masterclass tutorials that cover a wide range of topics such as production, beatmaking to mixing. In these videos, acclaimed engineers and producers share their knowledge.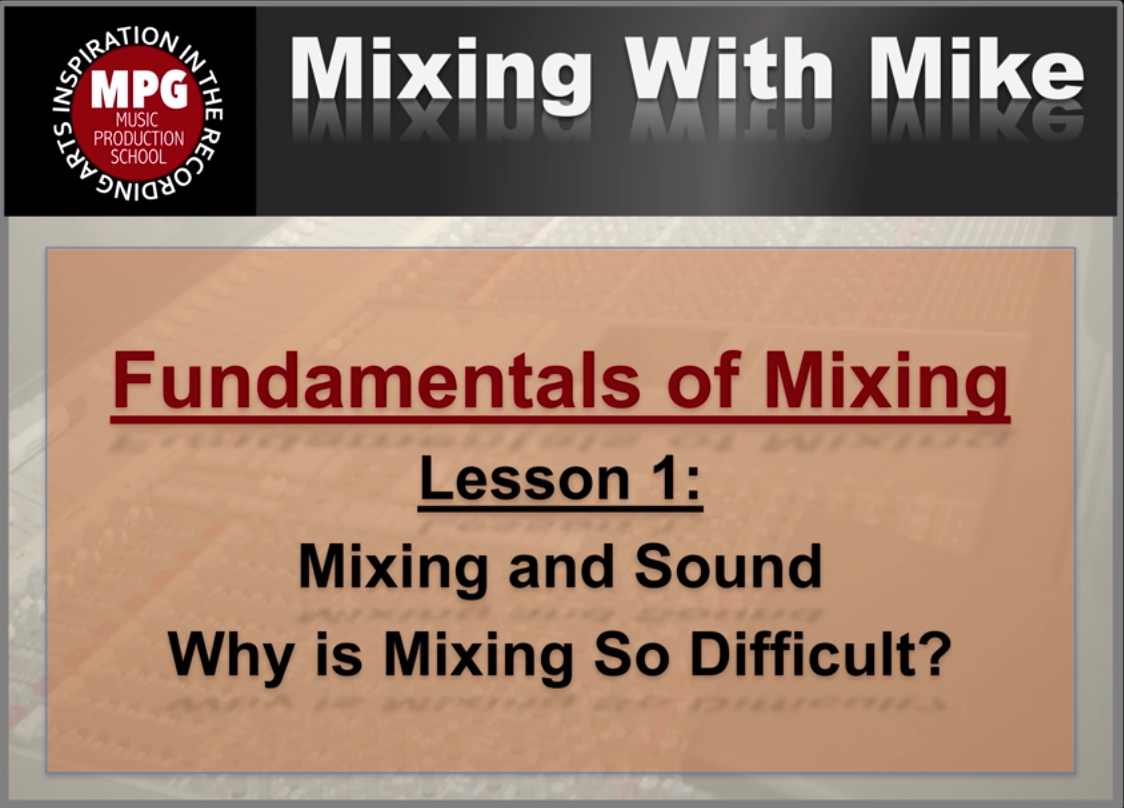 Fundamentals of Mixing
Youtube
Michael covers a ton of ground and goes through everything you need to know about how to set up a mixing session in a DAW. It's really hard to find process related, step by step information that's as detailed and thorough as what's being presented here. I think this series is well worth watching for anyone who mixes audio of any kind in a DAW. Lots of common sense, time saving tricks you can use to help yourself work more efficiently. It's a little difficult to stay engaged, through.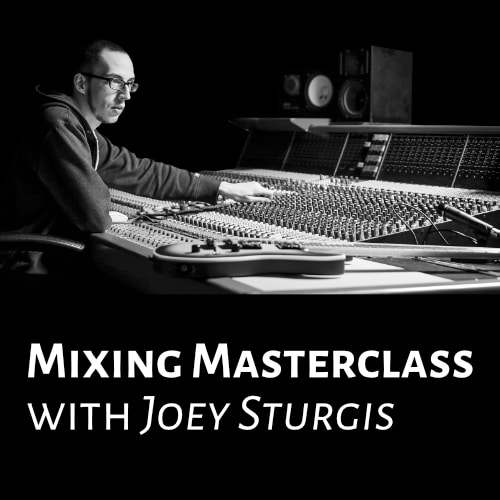 Metal
Joey Sturgis is a huge name in the metal and heavy music genres. He is one of the most sought after engineers in the field. His sound is one of the most sought after sounds of the last decade and in this class, he'll show you the unique mixing techniques that are key to getting it.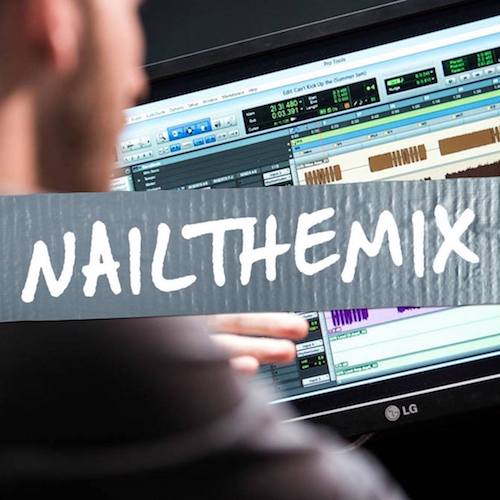 Metal / Rock
Nail The Mix is one of the best audio mixing educational programs in the game right now. While it is focused mainly on the rock and heavy metal genres, the principles you learn can be applied to other genres.
You get the multi-tracks of a chart-topping bands that you can mix. Then a live-stream of the actual engineer mixing it. Also, if you want to be part of a great community of other musicians and engineers all trying to help each other improve their skills through a friendly mixing competition, I totally recommend Nail the Mix.
Multi-Genre Classes
Ken Lewis is one of the top engineers is multiple genres from pop to hip-hop, and rock. He shows you the same techniques that he uses to record, mix, and produce his major label clients in his mixing tutorials at affordable courses.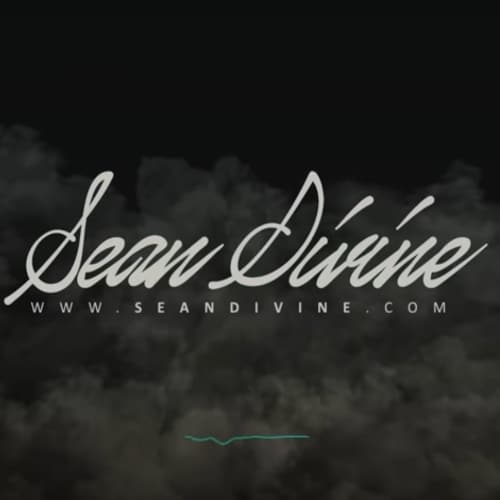 Hip-Hop/Rap
Sean Divine specializes in music production, mixing & mastering, sound design and education in the audio community.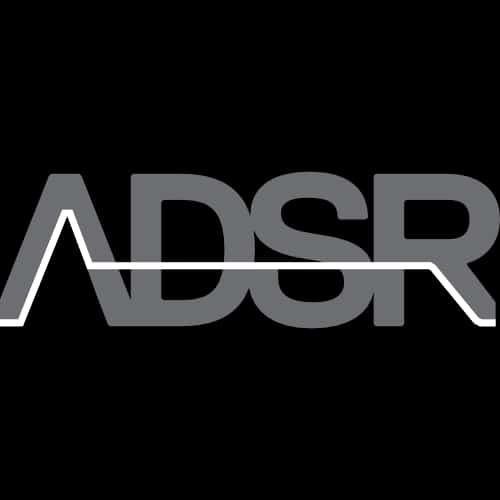 Electronic
Get your sound design and production skills up to scratch faster with hours of in-depth music production video courses. Master music production fundamentals, sound design, music theory and your favourite production software.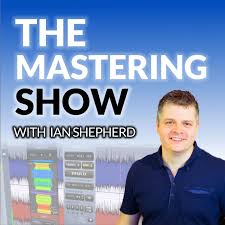 Podcast
This is one of the only purely mastering related podcasts I have found. He produces a great resource for people curious about mastering and how to begin mastering your own music if you want.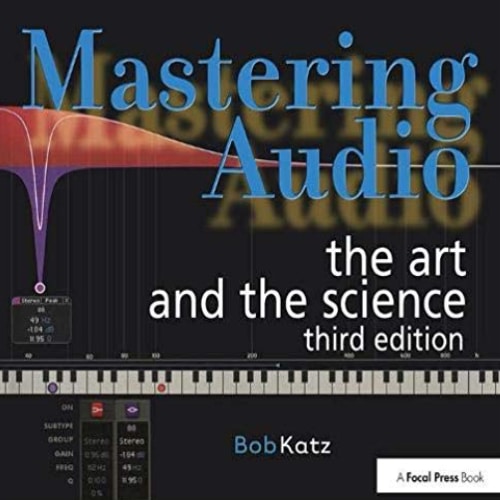 Book
Mastings isn't a black art and Bob Katz shares his knowledge as mastering engineer from the fundamentals of sound to the difference aspects of analog and digital audio. While this book can be extremely technical, Bob makes many of the concepts accessible to people without the technical background.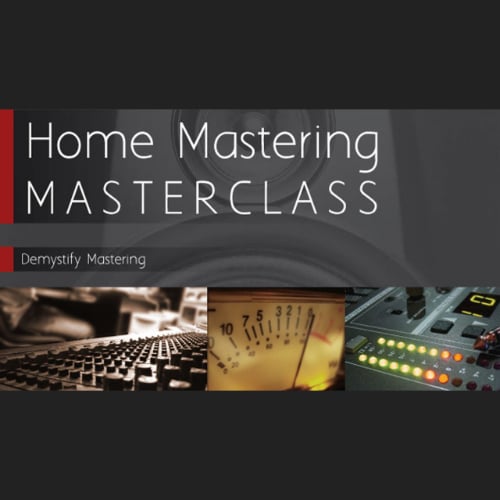 Course
You get to watch Ian Shepherd do a series of virtual mastering session. During the course you will learn to apply the techniques and master all the core elements of the mastering chain.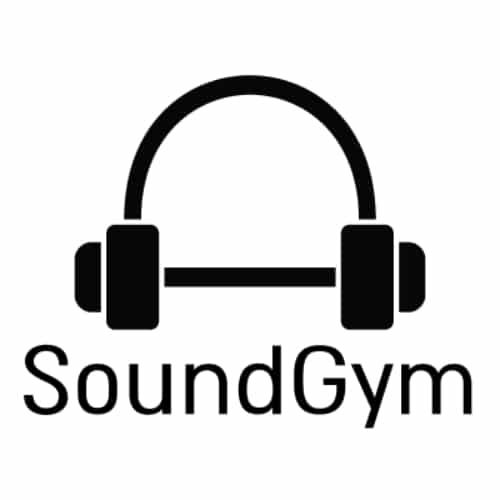 Website
Get audio ear training online, improve core listening skills like frequency detection or compression, and start sounding like a pro. They offer a free subscription. The games are engaging and it seems like I am practicing and improving a skill. 
Software
This ear training mainly revolves around frequency. It gets into pretty difficult and advanced listening tests and will be sure to improve your hearing.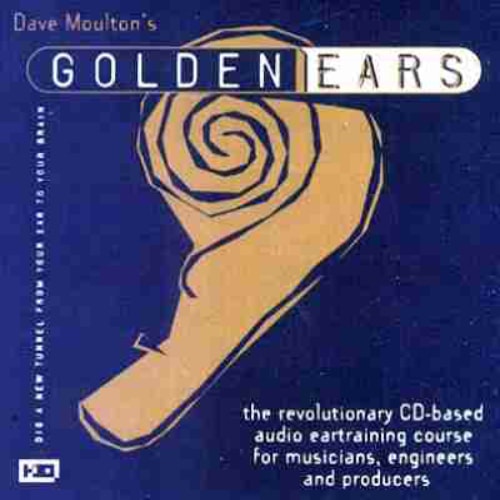 Audio Course
This is the original ear training course for audio engineers produced in the 90's. This not only covers frequency, but hearing distortion, spacial effects, and delay. This program will take a lot of time to master if you even can, but would be the most beneficial.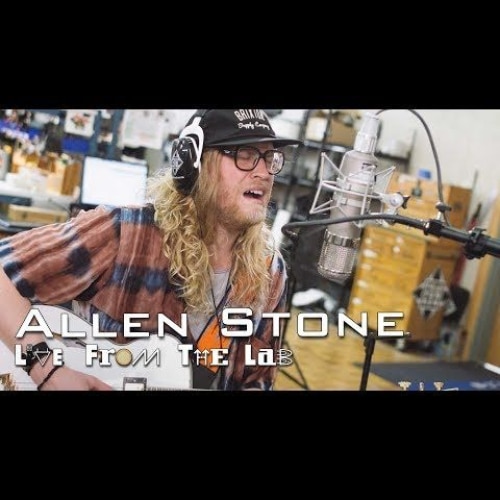 Website
Telefunken provides these multitracks as way to promote their microphones, but it is an incredible resource for FREE high-quality multi-tracks recorded live by top musicians. What more could you ask for? I have really enjoyed mixing these tracks in my spare time.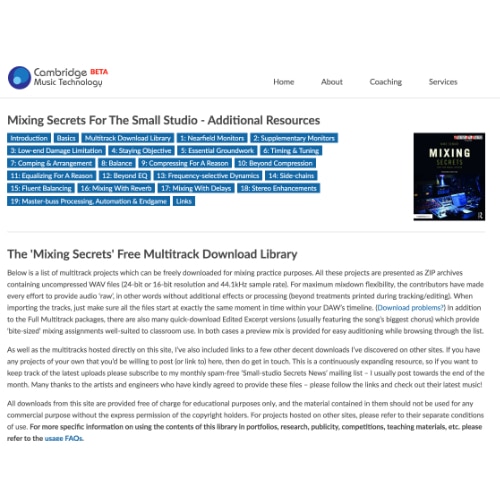 Website
The author of the book Mixing Secrets, Mike Senior, is also the person that hosts these multi-tracks for educational purposes. Many of the tracks also have a Mix Rescue article from the Sound on Sound website that you use to help guide you as you mix the song and face each songs unique challenges.
The Indie Musician Resources
There are 5 spheres of knowledge and skills that go into making and releasing a song successfully. What do you want to develop?