You have been searching the internet for hours looking for great free music production courses and videos.
Does that sound familiar?
I have taken so many deep dives on Youtube and other websites to find a structure for learning music production, but I always ended up searching for good videos instead of learning. I set off to learn something, but I ended up in a maze of 10-minute videos that were a waste of time.
Why is it so hard to find good resources that are not just a one-off video!
If you are like me, you like your learning to be structured in a logical way so you can continue taking the next step forward. But finding a well-structured course to learn music production is hard to find, especially for free.
That is why I put together this list of the best free music production courses that I could find. These range from beginner to intermediate level, but that doesn't mean the advanced producer can't find something useful in these courses.
NOTE: These are free courses so they will not get into some more detailed and advanced topics. However, many of these sources offer paid courses as well.
Electronic Music Production: Level 1
DAWS: Ableton

Genres: Electronic Music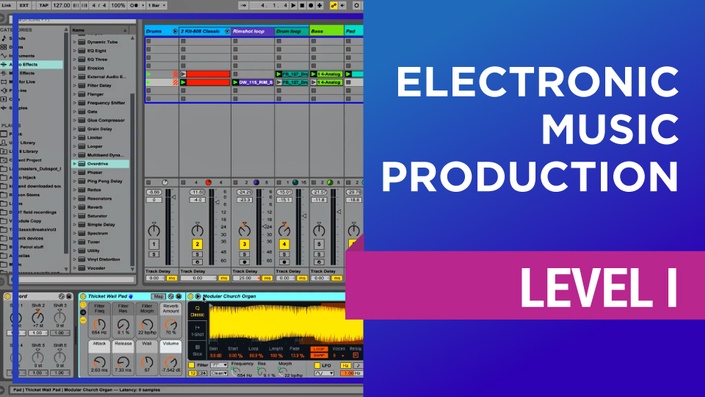 This free course is basically a structured introduction on how to navigate and become familiar with Ableton. It can be a difficult task to learn all the ins and outs of a new DAW, let alone your first one.
With the help of this free music production course, you should be well on your way to getting around Ableton and understanding what makes it so unique.
Course Structure
Introduction & Understanding the Interface
Clips, the Building Blocks of Ableton Live
Working with Audio Clips
Working with MIDI Clips/Instruments
MIDI and Audio Clips Together
Final Thoughts
This is a course I would recommend to someone who is still a beginner in music production or someone that has recently switched over to Ableton from another DAW. Because Ableton feels so much different from other DAWs this course can be a quick crash course on navigating around Ableton.
This is just the first course in their 3-part course series. You can view part II and part III and all of their other courses here.
Let's get started with learning Electronic Music Production: Level 1
Learning Music by Ableton
DAWS: Interactive Webpage

Genres: All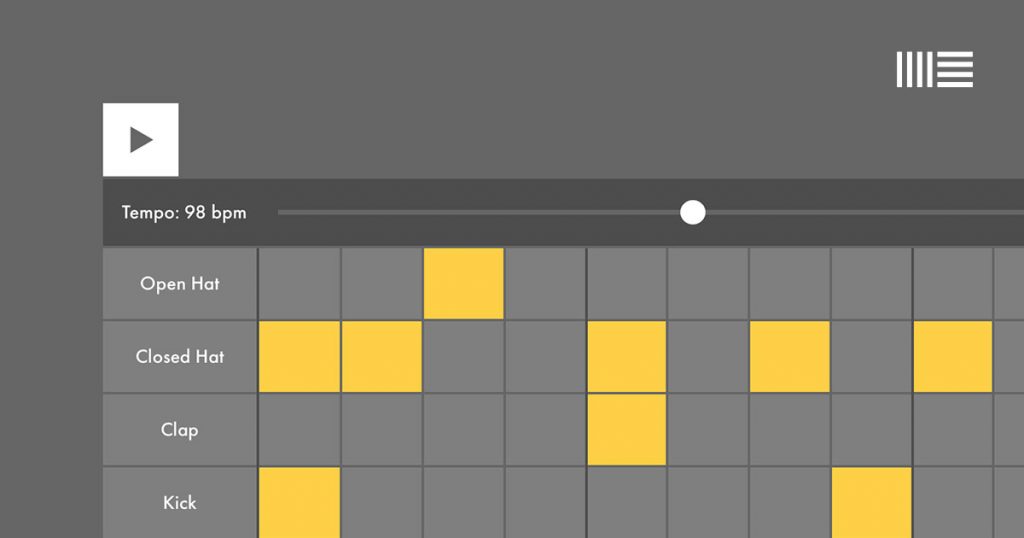 Need a refresher on music theory or some of the fundamental concepts of music?
Or if you are totally brand new to music and music production, this fun interactive website built by the developers of Ableton will have you creating music within minutes.
Course Structure
Getting Started
Beats
Notes and Scales
Chords
Basslines
Melodies
Song Structure
THE PLAYGROUND
Advanced Topics
Final Thoughts
In this course, you will gain a lot if not most of the basic knowledge that you need to create something that sounds like music while giving you the practical experience of actually making it while learning!
You will get to hear interactive modern examples of beats, melodies, chord progressions. You won't find that in your college music theory class!
The amount of time you can spend experimenting here without a DAW is endless. The good news is that you can export anything you make in the Playground and import it into your DAW. If you are just starting out with Ableton this is the first free music production course I would go with.
Coursera – Music Production Courses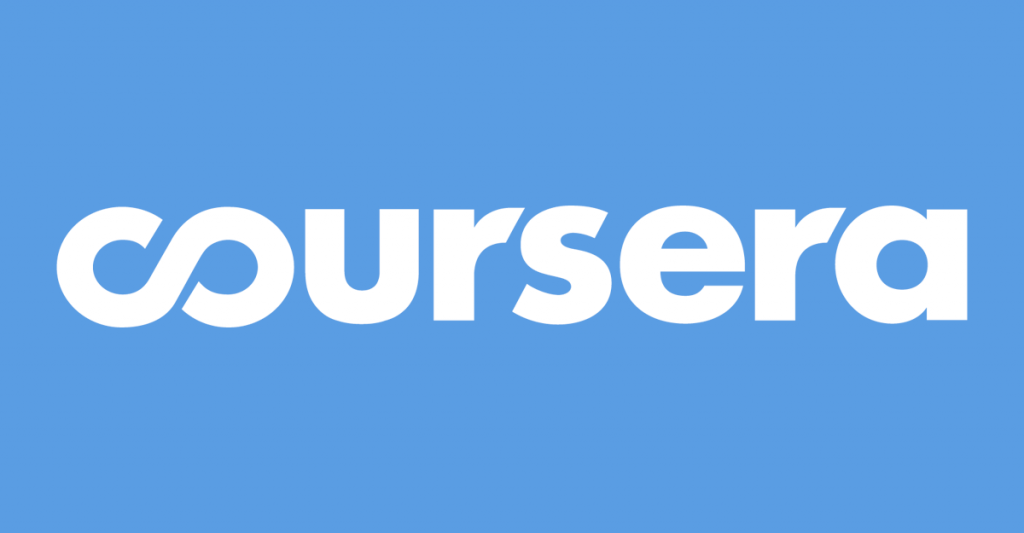 Coursera provides dozens of courses sponsored by one of the biggest names in formal music education, Berklee College of Music.
While these are obviously samples of the courses they provide in their actual online curriculum. That doesn't mean they don't have a ton of knowledge and value to provide for people looking for music education courses.
Recommended Courses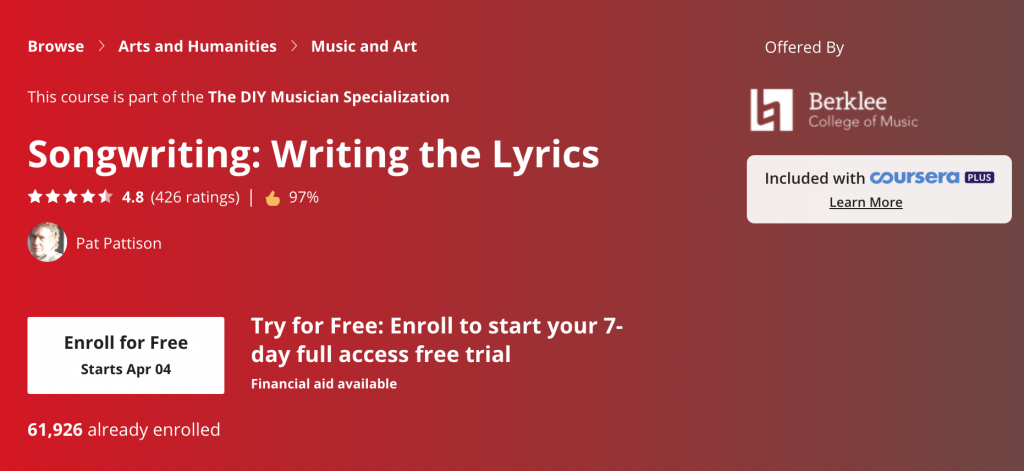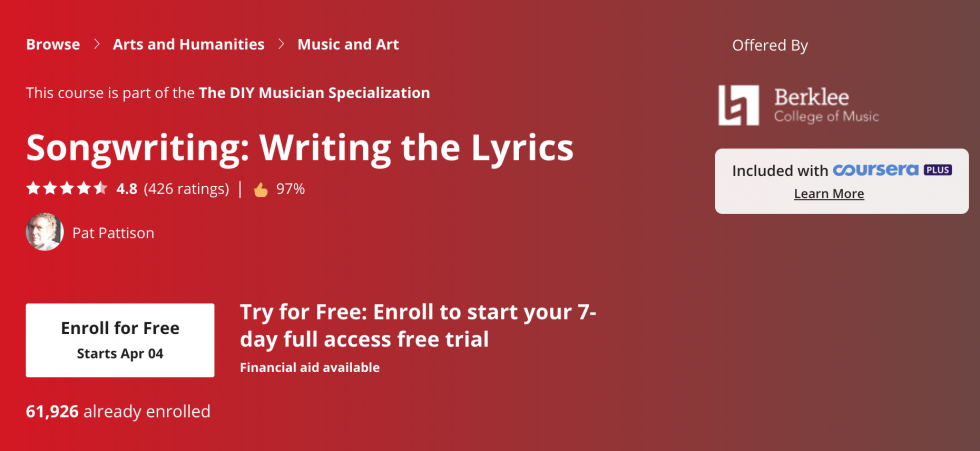 Creating emotional and impactful lyrics is one of the toughest things in songwriting. There is a fine line between great lyrics and a bland phrase.
The purpose of the course is to help guide you in improving your songwriting so your lyrics have a deeper impact.
This is part of the DIY Musician specialization, which is worth checking out as well.
This was the first course I ever took on Coursera a few years go. I was just learning to use Ableton and dabble in producing music.
It helped me greatly because I actually had to create something and turn it in to get some feedback on it.
While the content can be a little introductory, I felt like the assignments gave me enough motivation to push through those creative barriers I was having. I hope you find the work as useful as I did!!
It will cover the following topics:
MIDI programming
audio recording
warping and processing
looping editing
mixing
performing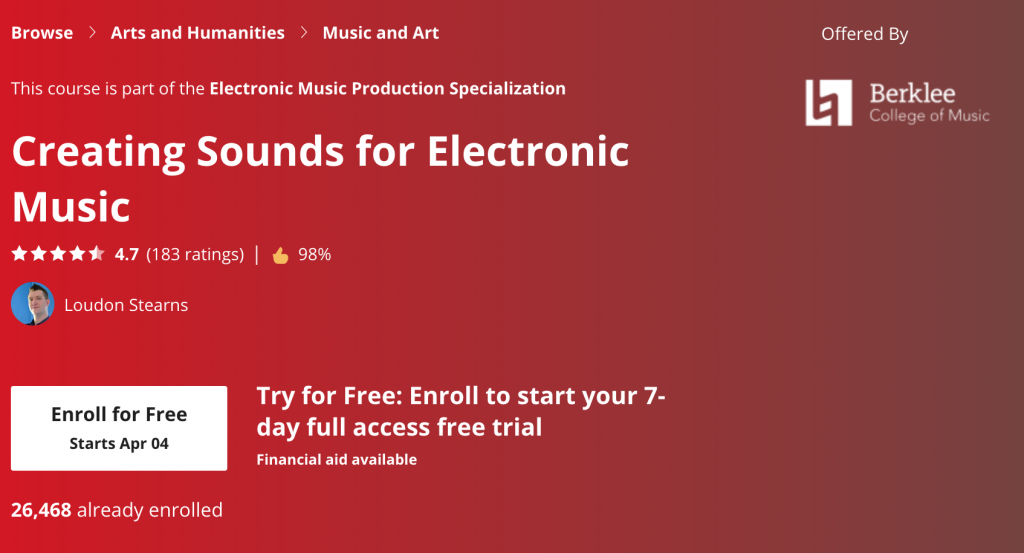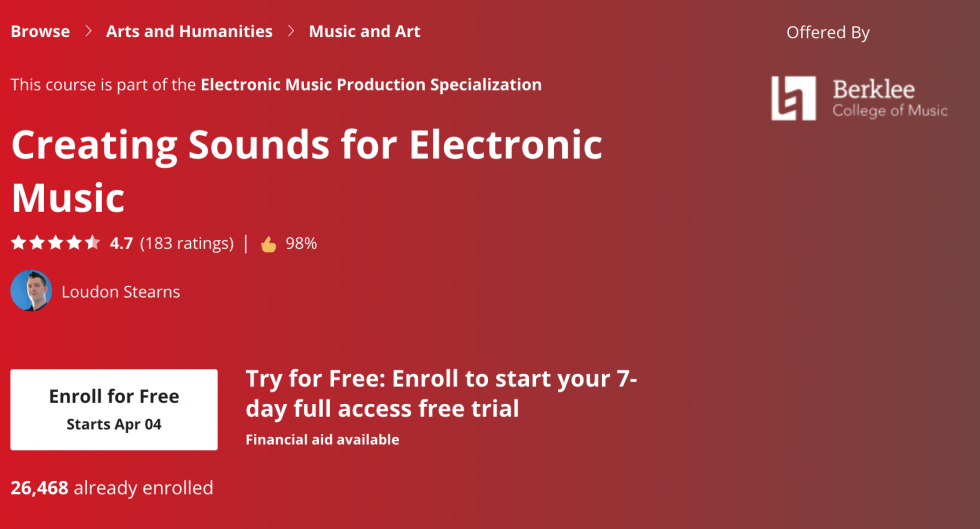 I found this course extremely useful It is a project-based course, which is my favorite kind of course. You will be creating a 40-measure track that will be eventually expanded on in the final weeks.
The idea of the course is to help you understand the different kinds of sounds in producing music and creating the entire form of a song on a smaller scale (40-measures)
You will learn about:
Learning to create different patches (Includes a free 90-day demo of FXpansion Strobe 2)
Song-form – You will create an etude which is a short composition meant to be a form of practice material
Sound Design
Effects
Sequencing
Oh, I almost forgot! You will also get a free 90-day trial to Fxpansion Strobe 2
Specializations
Coursera offers a 4-course curriculum centered around a single topic as Specialization. There are quite a few in the music category all of which are created by Berklee.
I find that doing a specialization is a great way to have a structured learning system. This has cut down on the amount of time it actually takes me to learn something. I don't have to waste my time finding good videos on Youtube and I know what I will be learning next.
Here are some of the Specialization that I particularly recommend:
Final Thoughts
These courses by Berklee and Coursera offer a great structure to learning and I have found that to be well worth it in itself. There are a few Pros and cons though that I felt like I would have to mention.
PROS
Great Production Value of Courses
Renowned Instructors
Many project-based learning courses
CONS
Could be a little more in-depth
Marketing Berklee College of Music
You can audit ALL of these courses for free, but if you would like to receive a certificate for your efforts and participate in the peer-review grading. Getting the certificate definitely gives you the feeling that you accomplished something!
They do offer a 7-day free trial which will give you the self-paced learning options which will let give you access to all the course content. You could even finish a course in that time with some hardcore dedication.
After that, it costs around $35USD per month. It's up to you if you want to pay or not as you can still watch the lessons – but it could definitely be worth it just to get your hands on the accredited certificate of completion.
Youtube – The Best Channels For Music Production
We all know Youtube, and it needs no introduction. I am sure we have all experienced the rabbit-hole of watching Youtube videos trying to learn something.
I am going to recommend the channels that I have found to be the most useful and contain the least amount of fluff.
Make Pop Music
Austin Hull is the creative force behind this Youtube channel and he goes into more detail than I have ever seen on any other channel on how to produce modern pop music.
Even if you are not into pop music, watching and learning the workflows and techniques he uses is very useful.
He also happens to be the founder of the "Make Pop Music" Facebook group, which has thousands of active producers, musicians, and songwriters from many genres that you can engage or even try to collab with.
Check Our MAKE POP's YouTube Channel.
You Suck At Producing
The creator of the channel goes by the name of Underbelly.
And I haven't seen any videos as educational and entertaining as well. I guess you could say he has a very unique delivery style, to say the least, but don't let that fool you. He is very detailed in explaining what he is doing and why.
If you look back through the channel history, he provides a great introduction to music production in Ableton in a series of videos.
Check out You Suck at Producing's Youtube Channel.
SadowickProduction
Sadowick has been a long time player in the Youtube scene. Just go through his Youtube channel and you will find hundreds of hours of videos that range from simple tutorials, vlogs, start-to-finish producing, and so much more.
Many of the videos are fairly long and do require some time dedication, but they are very in-depth.
The styles he usually covers are more in the classic electronic music realm such as deep house, techno, and Psytrance.


Sadowick also provides an excellent Ableton Live Course that covers everything to help you wrap your mind around the program
You can check out his official website Here.
Lynda.com (1 Free Month)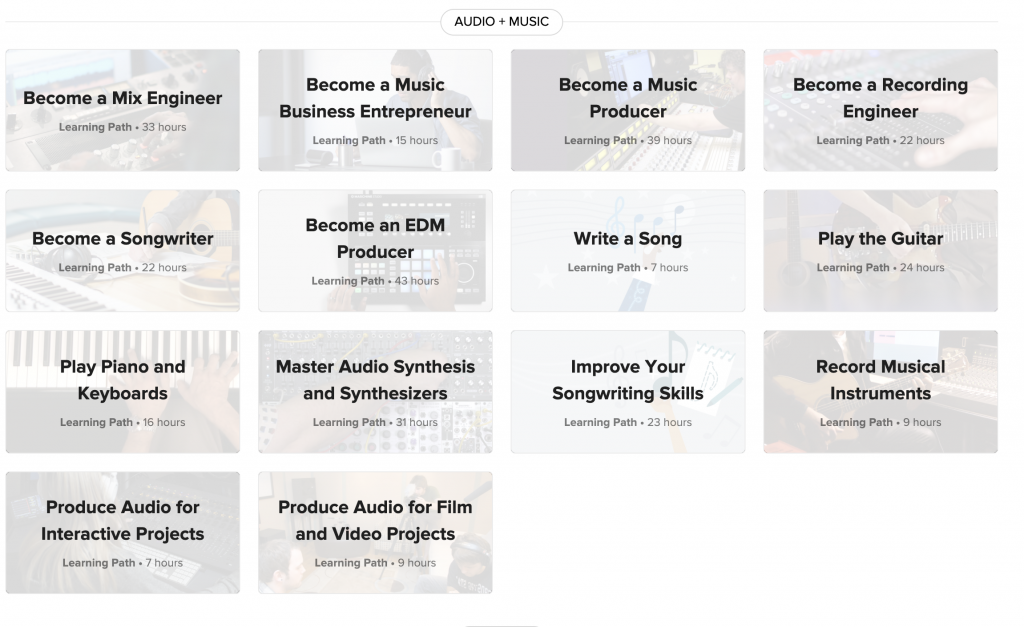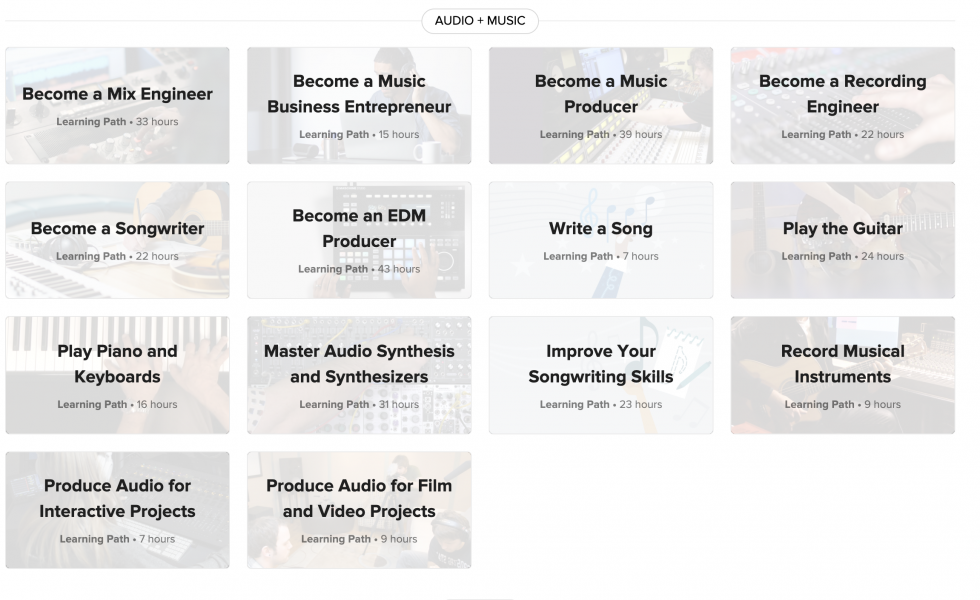 I used to disregard this website simply because of the name. But now I realize how foolish that was.
They have a whole range of "paths" you can choose to direct your learning each of which has well over 20 hours of course material. And with 1-month free, you will be should be able to get through at least 1 path with some dedication.
Some of these courses are instructed by some big names in the music and audio industry such as:
If you are solely interested in producing I would start off with the following paths:
But all the other music learning paths are great and will definitely help make you a more well rounded Indie Musician and Producer. That's what we are all about here at Indie Musician Resources.
Conclusion
This was the best list that I could curate with my experience and recommendations that I have gotten from fellow producers and musicians.
If you try out any of the courses, let me know what you thought of it in the comments! AND if you have any other good resources for producers, reach out and I'll see if it should be added.