If I could tell you the single thing I have learned from the most, what would you guess? Well, you can probably easily guess from the title of this blog post. I am going to give you the 5 best books for musicians that will help jump-start your career.
But it has been books that have moved me forward the most.
Then at a close 2nd, it has been communication with experts. But isn't that exactly what a book is?
I love to read, and it has been a daily habit in my life for a few years now. I think it has transformed the way I think in my personal life, business, and music.
I wanted to try and cover a lot of different themes ranging from creativity to business.
You will probably have a hard time putting these books down. So let's check out the 5 best books for musicians that will help you move your music career and creativity to the next level.
1. Get More Fans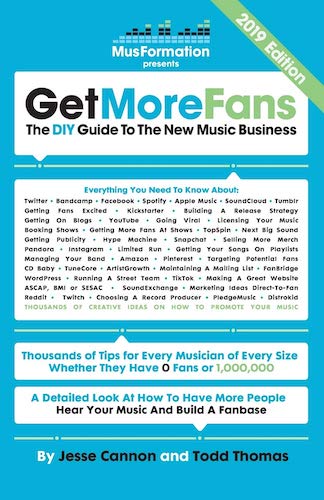 "Today, if you're making music that the world wants to hear, it's only a lack of hard work; knowledge and imagination that can hold you back."

Jesse Cannon
Jesse Cannon, a well-known mastering engineer, turned author has written a comprehensive guide on how to, well, get more fans. It is packed with 600 pages of experience he has had in the industry distilled down to an easy to read reference book.
You will be able to use this book to help grow your audience for years to come.

Recommended For: I recommend this for anyone that has already ready "How To Make It in the New Music Business" by Ari Herstand (My next book recommendation. This book's focus is a little narrower so it is able to go deeper into the strategies on how to build up a fanbase.
2. How To Make It in the New Music Business: Practical Tips on Building a Loyal Following and Making a Living as a Musician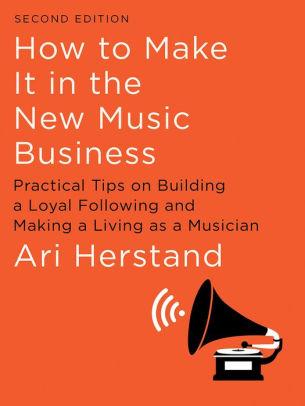 Ari Herstand, as independent music himself, goes through the mindset and practicalities of being a musician in the modern era.
A lot has changed in the past decade in the music industry, and in this book, Ari has written a go-to guide on, exactly as the title suggests, how to make it in the new music business.
The book starts out covering the mindset you need to have if you are truly looking to make music your full-time gig. You need to put your heart and 100% into it.
Recommended For: I recommend this book for anyone looking to take their music career further. I wouldn't even say just people that want to make a career out of it. Even if you are just a hobbyist musician looking to share your music, the advice will work no matter where you are at in your musician journey.
3. Tunesmith: Inside the Art of Songwriting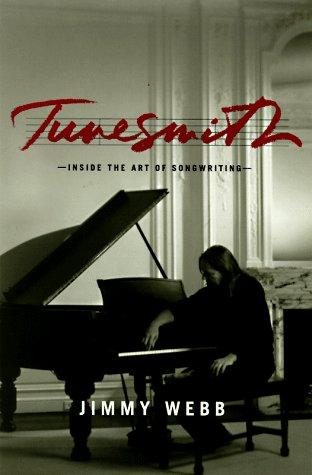 If you don't know who Jimmy Webb is, just check out his AllMusic credits list which ranges from Frank Sinatra to Kayne West and Iced Earth (heavy metal).
This book is more than just a how-to book on songwriting. You get all the nuts and bolts of chords, melodies, but it is so much more than that. You get Jimmy's insight into the business, you get his stories, you get to experience his heart, his love of the craft, and his humble nature after all he has accomplished. The man is brilliant. It doesn't matter what stage of the game you're in, aspiring or otherwise, you will get something from this book.
Recommended For: Anyone that has an interest in learning how a guy started writing hits at 21 and has continued to throughout many decades. Also if you are looking for a framework to help facilitate the songwriting process, then this is the book for you.
4. Processing Creativity: The Tools, Practices And Habits Used To Make Music You're Happy With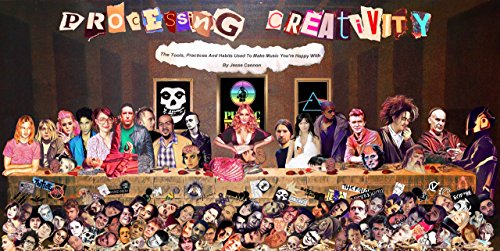 This book is all about learning to build and master your creativity through the eyes of songwriting. This book is very approachable and doesn't get too technical or scientific like many other books on the topic of creativity. You will ride along with the author, Jesse Cannon, as he guides you through many of the hardships that come along with songwriting and song development. 
I know this book will be a go-to for me whenever I am working on a new or trying to get through a creativity dry spell.
Recommended For: This book is more geared towards songwriters, musicians, producers, and bands, but I feel anyone in a creative field would find this book very useful.
5. All You Need to Know About the Music Business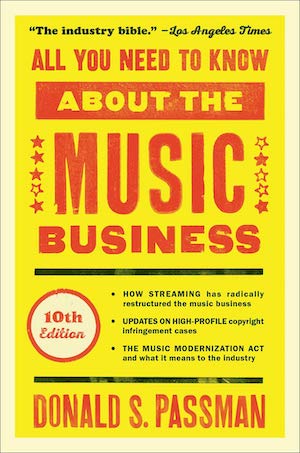 Donald S. Passman an entertainment lawyer with over 30 years of experience will teach you everything you need to know about the music business and more. This is the book they use to teach music business in schools. Now on its 10th edition, it stays up to date with the latest changes and advancements in the music industry.
No matter if you are a performer, or aspire to be one, songwriter, manager, even just a hobbyist producing music in the bedroom, he covers every topic that you need to know to navigate the complicated world of the music industry.
Recommended For: I recommend this book for anyone that takes their music seriously. This is the bible of the music industry and if you want to successfully navigate through all the complicated topics such as copyrights, publishing deals, and royalties, then this is an essential book for any musician. It does all this while staying entertaining and fun.
Conclusion
These are some of the books that I have personally read and used to help clients that I have worked with. Many of which have gone out and bought these books to continue to use as references.
What are some of the books that you recommend to aspiring musicians or even professionals?