Music marketing is like the Wild West, unless you know the right strategies…
You have huge record labels dumping hundreds of thousands of dollars into traditional advertising. Then you have independent artist that are unaware of better methods spamming there music on social media saying, "LISTEN TO MY MUSIC" – well hopefully, they aren't saying that exactly, but you have probably seen hundreds of those kind of messages on instagram.
Then there is you — a musician, songwriter, producer — looking for a better way to reach your audience and connect with fans (people). You know that feeling when you discover a new artist for the first time, you listen on repeat for a while, you look them up on blog/websites…you build a connection.
You want people to do that with your music.
The only problem is that you don't have the budget and connections the record labels do. And you don't want to force-feed your music on people on social media.
That is why Kyle Lemaire, also known as Circa, created Indepreneur to help independent musicians take advantage of the digital world and create listeners and fans and turn them into customers using honest and relationship building marketing strategies.
So in this article I am going to explain what Indepreneur is and how the marketing strategies they teach can jump start your music career/business.
Overview – What is Indepreneur?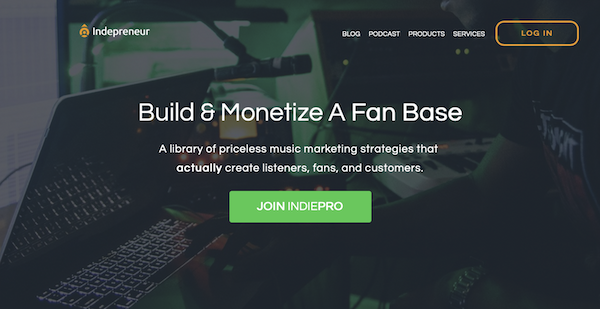 Indepreneur is a small team of individuals that are passionate about making successful independent artist through their music marketing trainings and frameworks. These courses and trainings they have created within their platform has a proven track record though detailed case-study examples and the thousands of independent artists that have gone through their program.
Indepreneur will teach you strategies that have actually outperformed traditional music industry marketers and managers. Indepreneur's training use conventional digital marketing strategies that work in other fields, but haven't been properly implemented in the music industry, until now.
If you are like most musicians and other creatives, the term "marketing" can sound a little slimy and feel like a necessary evil, but after listening to the guys at Indepreneur, I have learned that it is simply a way to build human relationships and friendships when used in an honestly way like the strategies Indepreneur promotes.
INDEPRENEUR'S MISSION:
Dedicated to creating 1,000,000 successful independent musicians through marketing and business education.
Indepreneur's Beginnings
The founder of Indepreneur is Kyle "Circa" Lemaire. He is an marketing expert, entrepreneur, songwriter, musician, and most importantly, an extremely passionate person that is dedicated to seeing more independent musicians find their audience and become successful, whatever that means to that artist.
Kyle "Circa" Lemaire got started as an artist and ended up managing a recording studio. At this time he learned many about many digital marketing strategies to help grow this recording studio. He soon got the opportunity to help a few music artist friends with their marketing campaigns. He tried many of these digital marketing strategies he learned and applied them to a music promotional campaign.
After many trials and errors, they built up a log of case studies though their Testing Grounds Artist, who are a collaboration of musicians who helped started Indepreneur, they were able to create a marketing framework that actually works.
Is Indepreneur the right Marketing Plan for my music?
This is often a brought up by people on the fence when about to purchase a new course. This is especially true in the music industry space as many people I know of have been burned by courses filled with fluff or outdated information.
One of the ideas behind Indepreneur that is there is an audience out there for everyone, you just need the help to find it. As I was going through the introductory courses in this review, The Buddy System and Fan Finder Method. With the amount of marketing knowledge that I have through working on building an online business, I realized these trainings and the overall "Buddy System" framework will work for any music artist with good music.
Since this is a step-by-step framework on how to find and grow a fan-base—also see building a friendship or human relationship, this framework will work with any genre or audience size, even if that audience is zero.
The majority of the trainings are actually tech courses teaching you how to use the technology to build out your digital marketing campaign.
So far I have only mentioned the trainings and things in their IndiePro membership, but Indepreneur provides so many other services and content. I wanted to go ahead and briefly mention them now so you know about them — At the end of this review, I will go ahead and go into more detail about the free content and more personalized services and coaching that they offer.
CUSTOM SERVICES

IndieX Agency
IndieFounder Foundations:
Full Stack Merch

IndiePro – The flagship training program
Creative Juice (Free)
Full Stack Creative (Free)
Blog
Over 3,000 Musicians Are Already Building a Fan base Using These Strategies
The INDIEPRO membership gives you access to over $1000 in training and strategy, with new trainings released every two months. Save money while learning bleeding edge strategies as they're refined! 
Indepreneur: IndiePro Membership – REVIEW
Of all the other music marketing books and courses that I have read and researched, Indepreneur's IndiePro Membership is the best bang for the buck — and probably even just all around best music marketing system for musicians.
If you have the dedication and consistency, after implementing the majority of their training, you will have a fully operation marketing system for you music that would probably rival the efficiency of any artist on a Major Label. I know it probably sounds like I am exaggerating, but with the digital marketing tools available to you, it is possible.
Before going into this, you probably need to know that this is a commitment to your music career and success, so you need to know that you should treat this as a job. You put in the consistent work building your marketing system, follow the step-by-step instructions. Then piece by piece and dollar by dollar you will see how effective this system can be.
IndiePro is for you if you realize you need the best marketing arsenal possible. They teach actually proven to work case studies, and not just what-ifs.
Plus this is totally accessible to possible that don't want to drop a huge up-front investment on a course (like most other marketing courses). IndiePro is available for only $37/month and they also offer individual training purchases for a reasonable price.
IndiePro is the best choice for any independent musician that want to take their career to the next level.
Quality Of Courses 10/10
Each training in the IndiePro Membership has a specific goal to help you complete your digital marketing domination. After you watch The Buddy System training, you are probably going to be jumping into the Fan Finder Method, which corresponds to the Introduction phase of the Buddy System. Then as you go though the other trainings to begin to realize that each of these trainings is a completes a puzzle in their marketing frame work.
Then when finally finish working though these training you realize that you have created a multi-layered marketing system for your music that rivals any of the traditional marketing methods used by major labels.
I don't usually give a perfect score, but I don't have enough good things to say about how great these trainings are.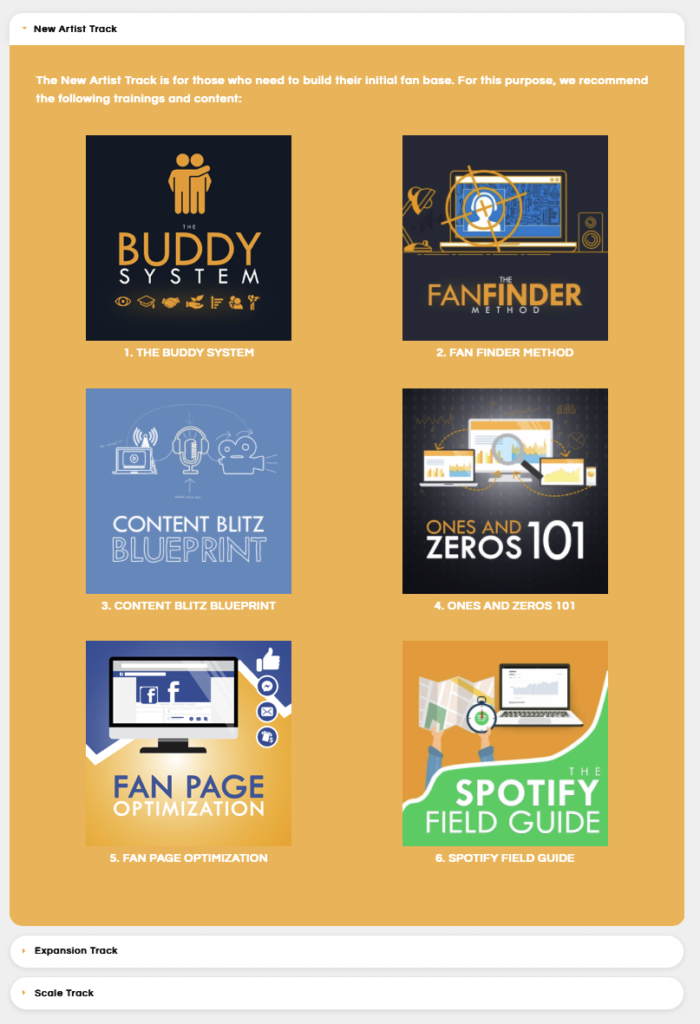 You can follow the steps and absorb the knowledge that they are sharing while you create something practical and useful in your marketing or promotion campaign. You finish the training with having created something and basically a crash-course in in digital marketing that will rival anything they are teaching in college — actually, this is way better than a college degree in marketing, and more practical.
And while I know, you are not trying to be a marketer — you are a musician. This knowledge of digital marketing, content creation, and promotion will only serve you in the future.
Learn this or continue trying to go viral on social media?
As you go though the trainings you will find that many of these trainings compliment each other and as you continue to build out this systems you marketing system will become more and more efficient. A lot of thought and consideration went into these course — these courses truly create a music marketing framework that all encompassing.
Below this section of the article, I will be going into detail about each training course and what piece of the puzzle it will help you achieve.
Teaching Quality: 9.8/10
As soon as you jump into the first lesson you immediate realize how knowledgable Circa is in the field of marketing and even psychology, but does his level of understanding make it difficult to relate to a musician with no marketing experience background?
The answer would be a "No", because he is an amazing teacher.
He is able to draw you into the content of the course because you can honestly see the amount of passion he has for sharing this information.
When I was going through "The Buddy System" course, which is series of lectures explaining the marketing framework that is about 3 hours long, I was honestly prepared to be a little bored.
But he kept dropping knowledge bomb after knowledge bomb, and using real-life examples to explain all of the concepts he is introducing. And he introduces a LOT of new concepts and terminology very quickly, but he slowly explains every new psychological or marketing term with concrete examples so you do not feel overwhelmed.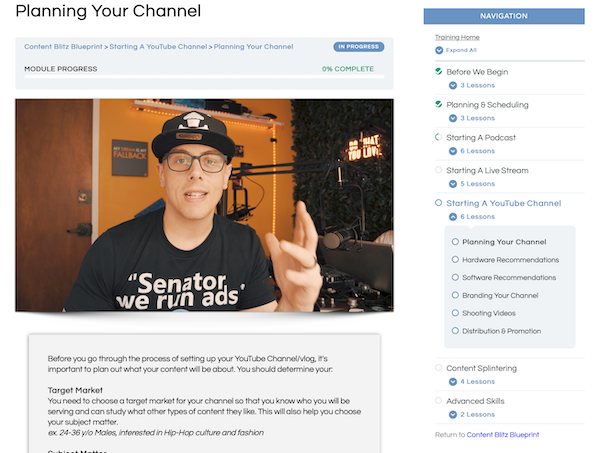 In the courses which are more tech based trainings, he provides step-by-step guidance on how to perform some marketing strategy or task, but he doesn't only just show you. He also gives you the WHY of what you are doing, so you can then eventually take that knowledge and apply it to your own campaigns you will want to make after you build up experience from the course.
What really surprised me was how effort he puts into making sure you are prepared to actually take the training. Before the course he provides a list of things necessary to complete the course as well an overview of the technology or marketing strategy you will be implementing.
Fan Finder Method is one of the first courses recommended because it corresponds to the Introduction phase of the "The Buddy System",
For example, in the "Fan Finder Method", you will be using Facebook Ads to show potential new fans a video of your music or other similar content.
However, most people don't have experience with Facebook Business Manager or know about Pixels, so before the actually training begins he has a mini crash course into Facebook Ads that is over 30 minutes long. This crash course taught me more than about Facebook Ad Manager than the crappy course I took on Udemy. (NOTE: Don't take courses about Facebook Ads on Udemy, most are trash)
Each lesson comes in video format and with a detailed text brief that gives you all the main points so if you need to come back to the lesson, you don't have to skip through the video again. You can just read through the brief and get a refresher.
Also, you get detailed outcomes for each lesson and module letting you know when you should continue to the next lesson. You will not be left guessing what you need to do next.
The Platform / Community
Once you join the IndiePro Membership you get access to their private Facebook community — I know, I know…every membership program tauts this is a great benefit, but it usually is a let down. However, that is not the case here! You get access to a group of thousands of other like minded individuals that are on the same path as you or a few steps ahead of you. I have heard many people making great friends, collaborating on music, and starting mastermind groups of this community.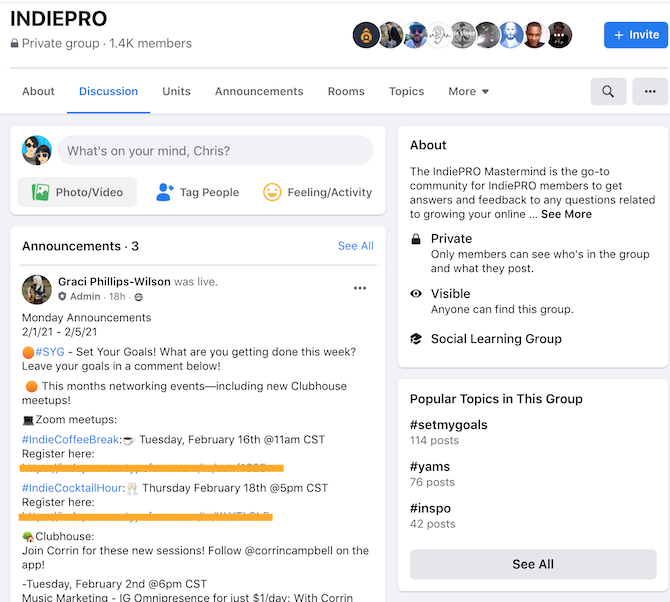 Every other week, the team at Indiepreneur has a live Q&A session where you can ask your questions about your music business or marketing situation. You also get access to all of the previous sessions in the archive.
Group Reports Library: This is a monthly training that is detailing the latest trends in the industry and strategies that are currently.
IndieDEALS: A library of deals for marketing, productivity, and music production services.
I will go into more detail on these membership bonuses later in the article.
You can see they provide a ton of reoccurring content to help keep up with the latest trends and changes in the music industry.
Value For Money
There a few says to look that this in terms of value.
The total amount of content and training provided (over 50 hours of videos)
The knowledge and experience of the teacher
The community.
Accessibility.
The fact that you can access all of these trainings for a very accessible price of $37/month is a great deal.
My Verdict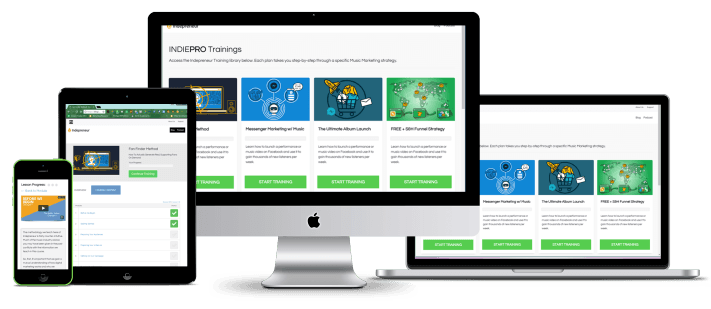 Overall, I think Indepreur's IndiePro Membership is a great choice for any musician or artist that is serious about turning their passion into something more than just a side-project.
This program can that anyone that is a complete beginner in the world of business or marketing and turn them into a person that is creating their own complete marketing and business strategy for their own music — you will be your own music marketing expert.
Seeing the number of people in their Facebook groups having an incredible amount of success using these strategies makes IndiePro how effective and beneficial this is to anyone in the industry.
If you are an independent musician struggling to get past the digital noise of the internet and gain more fans and create a more constant stream of income from your music, then check out what Indepreneur can offer with their IndiePro Membership.
Here is a quick rundown of some of the benefits and features that you get access to:
15 plug-and-play music marketing strategies
Over 20 hours of 'eureka' moments
Library of time-saving templates & worksheets
Bi-weekly live Q&A and office Hours
Monthly cutting-edge live trainings
Access to private Facebook group
Over 3,000 Musicians Are Already Building a Fan base Using These Strategies
The INDIEPRO membership gives you access to over $1000 in training and strategy, with new trainings released every two months. Save money while learning bleeding edge strategies as they're refined! 
Over 3,000 Musicians Are Already Building a Fan base Using These Strategies
The INDIEPRO membership gives you access to over $1000 in training and strategy, with new trainings released every two months. Save money while learning bleeding edge strategies as they're refined! 
The Training Courses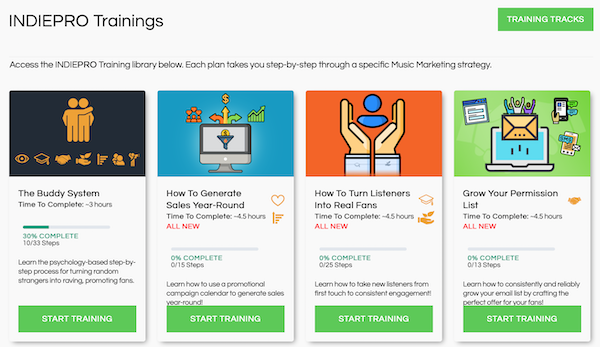 The majority of the trainings are actually tech courses teaching you how to use the technology to build out your digital marketing campaign. These are all built around the "The Buddy System" framework, which I recommend you watch in its entirety before you drive into the more exciting courses.
As you watch these trainings you will learn how to:
Make Facebook Ads and Audiences
Creating a Messenger Musicbot
Grow an Email list
Analyze your streaming data
Create engaging content
Building Marketing Funnels
Plan Tour Routing and Ticketing
Create a converting Facebook Page
Create a Content Schedule
Grow your Fan base and organize reach
Email Automation and Email Marketing
That is just a small sample of some of the benefits and things that you will learn inside the IndiePro training library. Let's check out each of these trainings in detail.
The Buddy System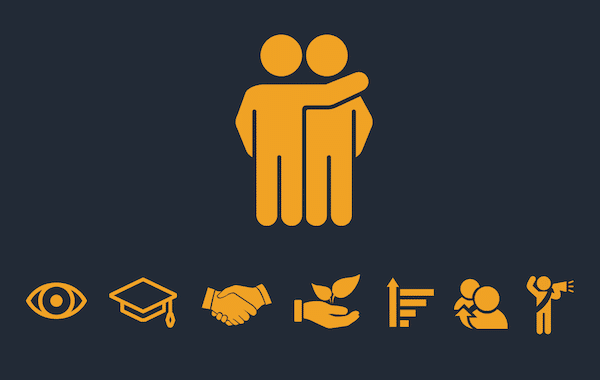 This training is an explanation of the core idea behind all of the other trainings in the Indepreneur library. In other words, this is the framework around which all of the other trainings were built. So this training is very much different an all of the other courses because this is primarily lecture based — the other courses are step-by-step trainings and very much hands on.
The Buddy System will give you the 10,000 foot view of the market plan you are going to be putting into space as you work your way though the rest of the trainings. So without gaining the understanding of the marketing philosophy that Indepreneur uses, when you go though the other trainings you will not see the forest for the trees.
This system is based on proved methods on building relationships with people in the digital world. Though The Buddy System, you will learn to take potential fans though a series of interactions that will 
This training is free with the purchase of any trainings or with the monthly IndiePro subscription.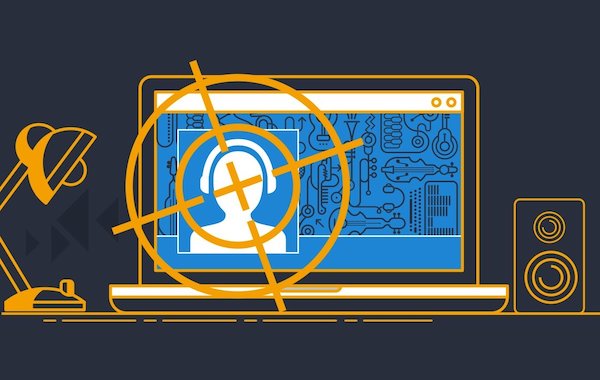 If you are wanting to find new fans and listeners this training is the Indepreneur's answer to that exact problem.
The Fan Finder Method is one of Indepreneurs most important trainings because it helps you build your fanbase to people that have never heard of you — this also called a "Cold Audience" in marketing terms.
This training will guide you through learning the basics of Facebook Ad Manager so that you can create your own video ad campaign to help new listeners discover you.
The training is divided into 4 modules:
Understanding the Ad Platform
This is a crash course in the fundamentals of Facebook ads. This is meant to give you some precursory knowledge before you jump in to the training so you can follow it along better. You will then create a Business Manager and Ad account step-by-step with Circa.
Note: I found the crash course on Facebook Ads to be extremely detailed and valuable. Like I mentioned before, I have taken a course on Facebook Ads before and didn't find it as thorough or as helpful as Circa's explanation.
The Business and Ad Manager can be quite complicated looking on your first visit, but Circa really breaks down the important aspects and how to navigate around. It would probably take a few hours to explore and learn to navigate and see what everything does own your own, but with the help of this module, you save hours of time.
This module is about 1.5 hours of video, and after this you will know more about Facebook Ad Manager than many music marketers or promoters — that's a good head start for you.
Preparing your Audiences
This module is all about teaching you about creating interest-based targeted audiences. This is how you will initially get your audiences setup, but later you will learn to use custom-audience (look-alike).
Circa will set your up with strategies on who, what, and where to target to get the best results.
By the end of this module you will have over a dozen different audiences you can use to test and gather data.
Preparing Your Video Ad
Now it's time to make your video. You will learn the basics of how to create a video ad and how to create engaging content. You will be given examples and cases studies of video content that has performed very well and other video content that hasn't (read: bombed).
This is very useful because the kinds of videos you imagine would perform very well are generally the ones that don't. You will have a few light bulb moments during this module.
Setting Up Your Campaign
This is where things start to get advanced as you learn more about certain strategies to test and optimize your Fan Finder video ad to be the best it can be before you run a full campaign.
Running Your Campaign
This whole training has been building up to the lessons in this module. You will follow Circa in actually running your Fan Finder campaign and learn how to manage and optimize that your ad is running.
Advanced Skills
By going through this course, you have gained a base-level proficiency in the Ad platform. This section outlines more ideas and strategies if you want to take the Fan Finder further ad experiment some more.
Get more info about the Fan Finder Method.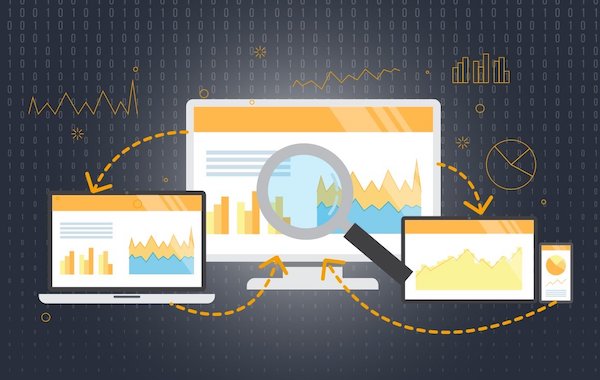 Ones and Zeros 101 is a training to learn about how data is used in marketing to your fans and how to gather and track that data. This is a pretty straightforward training and by the end of it you will have everything setup to learn where fans came from, who bought what merch, and learn how to use these data tools to track revenue and website activity.
You will do this through installing Google Analytics tracking and Facebook Pixel on your website. But it goes much deeper than that. You will learn to setup conversion tracking and retargeting — it's okay if you don't know what this is yet because they will explain everything in great detail.
You will become a master of using the Facebook Audience management and Google Analytics dashboards. But what is so great about that? With these tools, you will be able to better understand who your audience is and where they are coming from. This will help you go out and find more faster.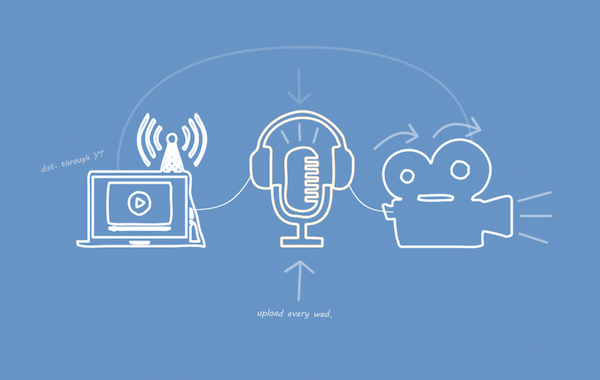 If you are familiar with Gary V, you already know how much he loves content. Well, this training is all about content and how to create great reoccurring content. You probably already know you should be creating content but is is usually such a pain to sit down and brainstorm what to make, then the amount of time to create it. This training is here to help you with that exact problem.
In this training, you will get a detailed breakdown of everything that you need to do to create a podcast, live stream, or Youtube Channel. Each module in this training starts off with gear and software recommendations for any budget. One of the core ideas is to create a M.V.P. content (Minimum viable product). He even shows how low the production quality was in the early days of Indepreneur.
The next important step this training guides you though is branding your podcast. Here you get a short little crash course on creating brand resources such as graphics, colors, and how to write compelling copy (titles, descriptions.)
The next important step they help you with is learning how to effectively upload your content, but while it can be just as easy to click upload. There are many intricacies that I didn't even know about that can help with distribution and having it perform better. Circa does a full over the shoulder example of the exact steps he does to upload his content.
Finally, you will learn strategies on how to promote your content.
If you have interest in creating content to help your fans engage with you, this training will literally save you months of preparation and trial-and-error.
You are given the keys to a content factory. You just have to start making it.
Content Blitz Blueprint is an essential training to anyone that wants to start dominating and growing their social media and content archive.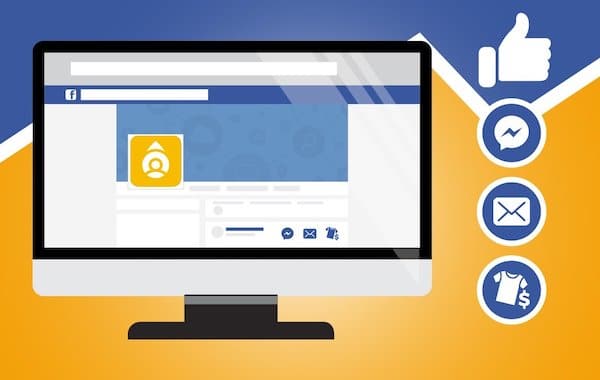 You may be thinking do I really need to spend time optimizing my Facebook Page. Do people even still go to Facebook Pages?
That is a good question. And Circa addresses this concern in the first video with some great example. That first video convinced me that I should still care about my Facebook Page, and you should, too.
Fan Page Optimization is part of the education phase of the buddy system so it is mainly going to be used to assist in new fans/listeners to learn about you as an artist.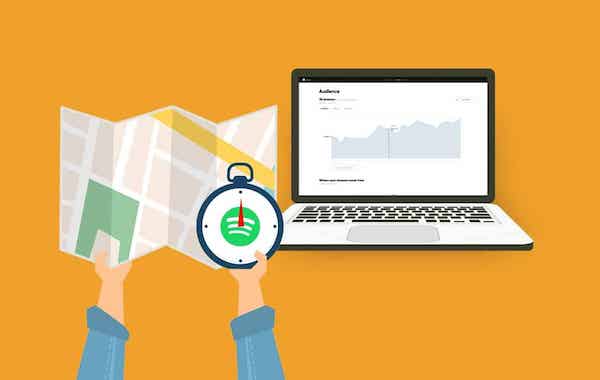 You have probably heard of all sorts of strategies to grow your Spotify audience and streams — some ranging on the spectrum from legit to sketchy.
With this training you will learn everything to need to know about Spotify. It takes a deep dive explaining about how Spotify actually works. You don't find any better information on Spotify…well aside from a Spotify developer.
Let's break down what you will learn in this training.
You will start learning about all of the features and functions you will be using to become successful on Spotify. Speaking of successful, they outline some of the high-level strategies to help you accomplish that — they will get more in to the detail later in the training. Also, you get some valuable information on music distribution companies and streaming royalties.
The Spotify Recommendation Engine is something that is misunderstood by many people, but many people in the industry and talking about how it works or even how to trick it. From their extensive research from talks from actual data/backend engineers from Spotify at various data engineering conferences.
No one else in the music industry is watching dozens of hours of talks from data engineers..well except for the team at Indepreneur. Watching these section of the courses made me realize how much effort went into putting this stuff together, because explaining how these data structures are created and made into the recommendation engine is extremely dense. Also, if you are looking to get more data about the popularity of your music, they guide you into how to find and access this data — you will be in for a surprise!
Finally, you will learn how to setup campaigns through various methods to drive streams to your Spotify page using both free and paid methods. Get more info on the Spotify Field Guide Training.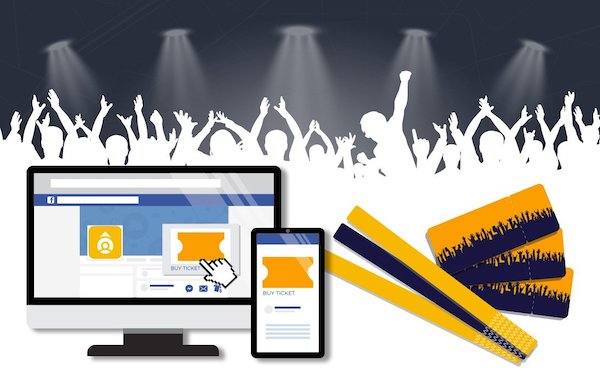 It can be daunting to prepare for you first live show, especially if you are trying to manage everything yourself. You also don't want to be taken advantage of by the venue or promoter you might be working with.
What if you could learn how to take almost total control of your ticketing, marketing, and promotion of your live show. This training shows you exactly how to do that.
This training starts off by by explaining how ticket works and various scenarios that very common such as venues already having a ticketing partner. You will will learn about how to setup and gather data to create a list of potential fans of areas you are considering touring or having a live show in.
Along with learning how to sell tickets to your live show, you will learn the technical aspects of how to sell tickets online, and how to track this important data.
Finally, the Selling Tickets For Live Shows training shows you some case studies on some free and paid campaign's that have had a lot of success in the past. This is were you get a full break down of multiple sales funnels that you could implement.
Understanding how to sell tickets and to your own shows and the various scenarios is invaluable as an artist. You don't have to be held at the whim of the venue or promote, and even if the venue doesn't allow it, this training provides great tips to possibly get around that. On top of that, you will learn how to effectively promote your own live shows, and manage the budget for a tour.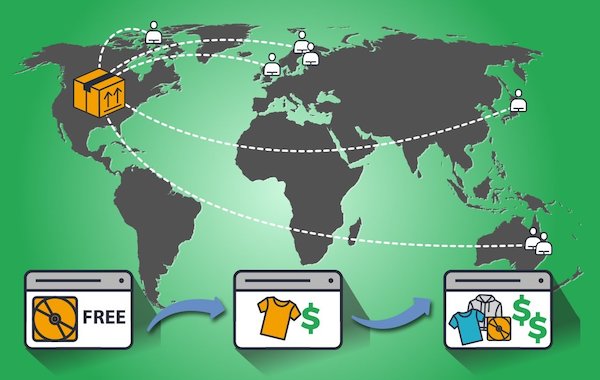 Have a decent sized fan base, but have difficulty actually converting them into customers? This training is one of the fastest ways to turn your existing fans into customers. Because once you get that first sale, that person is 5 to 10 times more likely to by from you again. You can do this by using a "Free + S&H Offer".
In the Free + S&H Funnel training you will learn how to create offers that will get your fans excited and over the "price barrier" and into customers. As I went through this training, I started to understand all of the pieces of a sale funnel and started to recognize bits and pieces from sales funnels I have been through as a customer.
What is great about this training is that you are provided with a working template that will be your order and landing page — plug-in and go. (Of course, you will have to customize to fit your message and branding)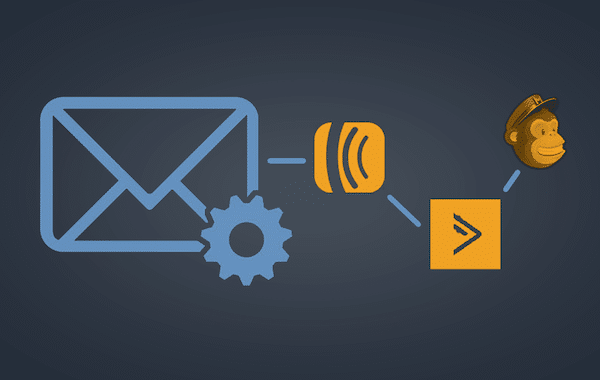 Many people don't know the benefits of collecting emails and having email subscribers, but there are huge companies spending money to gain access to people inbox. In this training you learn why email is so valuable.
Email marketing is one of the most profitable and important skills that you can learn in digital marketing, and you are going to take a deep dive in how to use it to benefit your music career. Even if you know nothing of email marketing or the technology, you will become a expert by the end of this training with a automated email sequence and sales offer to people that join your list.
You know what that means…? You can take your hands off the wheel and this email marketing funnel could still be helping you gain paying fans.
Here is a short breakdown of what you will learn:
The basics of email marketing – autoresponders, campaigns, email anatomy, etc
How to manage the subscribers
How to create email sequences
How to create automation workflows for more personalization
How to craft great emails that convert
Email is one of the cheapest and easiest ways for you to start turning your existing fanbase into customers, and this training shows you everything you need to know. I would definitely try the training on Email Marketing For Musicians.
Other Training Included With IndiePro Membership
How To Run Your Music Business
Grow Your Permission List
The $1-A-Day Traffic Plan
The Ultimate Album Launch
How To Generate Sales Year-Round
How To Turn Listeners Into Real Fans
Grow Your Permission List
Green Light Warmth Boosting
Messenger Marketing with Music
Bonuses
Ground Reports
GROUND REPORTS is a monthly training edition of INDIESLIVE! detailing the most cutting-edge skills, strategies, and tactics being developed to market our Testing Grounds artists.
IndiesLIVE
INDIESLIVE! is a bi-weekly Q&A session hosted by Indepreneur staff that addresses all of your music marketing challenges.
IndieDeals
They is a list of deals and offers they are exclusive to IndiePro Members.
Music Marketing
Atomic Disc
URLGenius
TuneSpeak
CD Baby
IndieX Consultation
Production
XLN Audio Plugins
Session Drum Tracks
Production and Mixing Deals
Ableton Live Producers Membership (Courses)
Free Resources
Here are a few of the resources and content that they create regularly for people interested in learning more about music and digital marketing, technology, and other stuff for free.
Creative Juice Podcast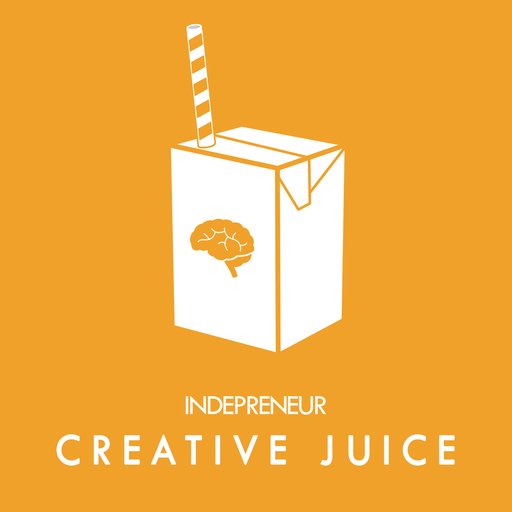 The Creative Juice Podcast is a literal gold mine of music marketing nuggets that will get your gear spinning how to grow your fan base. You will gain a ton of knowledge of the music industry, technology, digital marketing just by listening to Circa, Corrin, and Jack talk about these things.
They don't really hold back any information that they have in the IndiePro Membership. They give you short, valuable information that you can take action on, but you will probably have to work out the details on your own if you don't have a IndiePro Membership.
So they don't plug the membership much — unless there is some kind of special event, which I thought was refreshing.
I really enjoy listening to this podcast, andI found the episode series on what to look for when building a website very informational. Here is a link to the first episode in that series.
Full Stack Creative
Full Stack Creative is an educational resource for artists who don't limit themselves to one medium. Sponsored by Indepreneur.io, FSC provides Documentaries, Gear Reviews, Tutorials, and Podcasts for the creator who "does it all".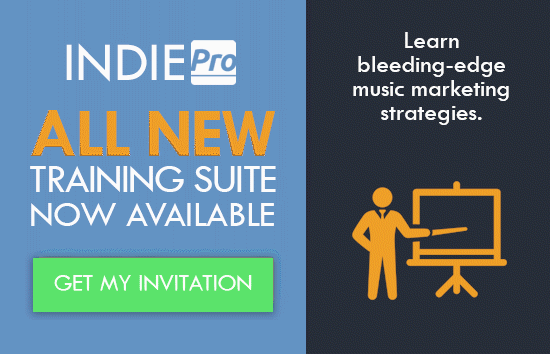 Final Thoughts
If you have made it this far, I have told you everything I can possibly include in this review about Indepreneur and you now understand how amazing this program is for independent musicians.
Most musicians I know have hit a low point in their music journey when they release a song into the world, only to hear crickets. That doesn't have to be them or you anymore if you follow the strategies and guidelines that Circa and his team have created at Indepreneur and their IndiePro Membership.
Here is my final piece of advice before I close off this article.
Hinging on the fact that you have good music, you can and will be successful,
but you do have to understand that having a career in music is a job and you have to treat it as such. The team at Indepreneur have created a framework for success, and now you just have to do the work.
When you are ready to start grinding towards success, take full advantage of the opportunity and strategies that Indepreneur provides.